Chelsea are reportedly 99% sure of getting their hands on Ousmane Dembélé - at a spot price.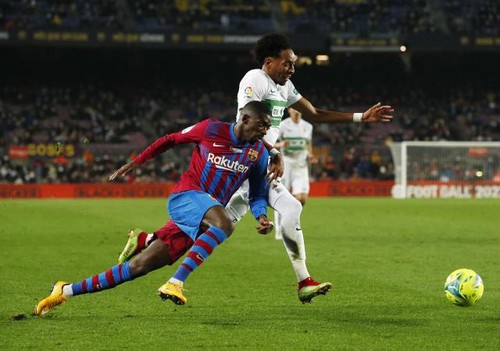 This month, the fronts have been pulled up hard between FC Barcelona and Ousmane Dembélé. The French winger has apparently not been willing to extend his contract with Barca, who in turn have been eager to get rid of Dembélé.
The Catalan big club's efforts to wipe Dembélé off the team card now seem to be succeeding. Sportmail reports via Spanish ABC that Dembélé's transfer to Chelsea is 99% completed.
Barca paid 1,042,000,000 kroner for Dembélé when the then 20-year-old Frenchman was bought in Borussia Dortmund, but this month the Catalan big club has apparently been willing to release the now 24-year-old Dembélé for almost 150,000,000 kroner.
If Chelsea manage to reach the finish line with the purchase of Dembélé, it will also mean a reunion with Chelsea manager Thomas Tuchel, who was also in charge of the French rocket when he was heading for his big breakthrough in Dortmund.