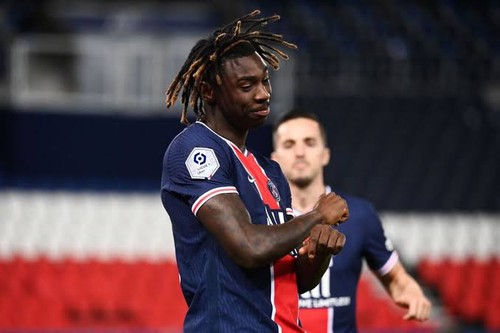 In the summer transfer window, Everton did not feel that young Moise Kean could bridge with sufficient quality in the attack, and therefore they sent Kean on loan to the French big club Paris Saint Germain.
In the French capital, Moise Kean, in turn, has found the form. At the time of writing, he has scored 10 goals in 18 matches in Ligue 1. In addition, the 20-year-old striker has scored goals in both the Champions League and the French Cup. The good performances have led the management to consider a permanent purchase, but here the price, according to the club's sports director Leonardo, also plays a role.
However, it can be a difficult and expensive signing for PSG. Everton have kept a watchful eye on their Italian golden bird. As recently as last week, Carlo Ancelotti stated that he is happy with Kean's development and that he is looking forward to getting him back to Everton this summer.