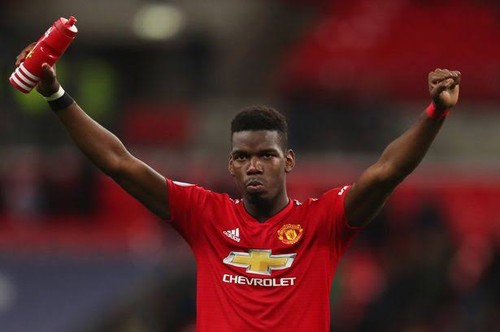 POGBA ENJOYS LIFE UNDER SOLSKJAER
Paul Pogba has been the weather that has changed since Ole Gunnar Solskjær took over from mourinho as their interim manager. Both on and off the track. After a tumultuous time under José Mourinho, there is now something better for the charismatic Frenchman who recently delivered a distinguished assist to Marcus Rashford against Tottenham.

But now he also opens up for himself how life has changed outside the green host. - Before the coach (Solskjær) arrived, I was in the shadows and on the bench. And I accepted that. It's a pleasure to play again. It's normal, and now I always smile, says Pogba, according to The Independent. He also gave his opinion on Ole Gunnar Solskjaer's time in Manchester United. - He does a really good job. As a player he knew the club's mentality. He has come back to help us and it has gone really well. The season is long, so let's see how it goes. Since Paul Pogba returned to Manchester United in 2016, he has since played 113 games for the Red Devils.

---
FABIO CAPELLO: I GOT THE BEST OUT OF HIGUIAN WHEN HE WAS AT REAL MADRID
In an interview with Italian radio, former Real Madrid coach has commented on Gonzalo Higuain's situation in AC Milan.

Thr former Real Madrid coach Fabio Capello believes Gonzalo Higuaín would like to leave AC Milan, the Argentine was loaned out Ac Milan this season from Juventus. Yesterday, Sky Sport wrote that Higuaín should have filed a transfer request. Apparently, Chelsea with former Napoli coach Maurizio Sarri, who had the Argentine in the South Italian club, is ready to bring the striker to his club.

Fabio Capello had this to say when he was speaking to Radio Anch'io Sport: - I got the best out of him in Real Madrid. I think the burnt penalty against Juventus has put him off course. After that, he has played far too far from the goal. I hope for Milan's sake that he can overcome his present mental state and score a lot of goals from now until the end of the season. Higuain's qualifications are not for discussion.
What would I tell him? I remember when I came to Juventus and Trezeguet (David Trezeguet, former French national attacker) Would want a transfer move away but i asked him to stay as he was important to me. I feel that Higuain wants to play under a trainer who knows his qualities and can make the most of him. All young players learn by playing with the elder. The same thing happened in Juventus with Cristiano Ronaldo They have evolved with the best player in the world. If they can replace Higuain today then Milan's problem is that they do not have another good scorer like him in the team presently. If Higuain plays like Higuaín, not many are better than him. We must ask Higuain what he wants. Whether he stays or not.
---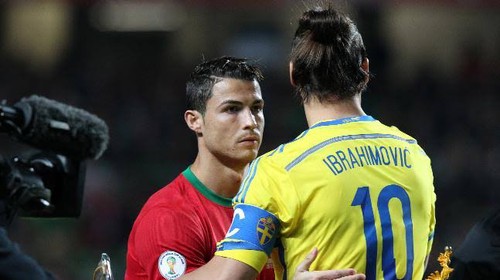 ZLATAN IBRAHIMOVIC GOES AFTER CRISTIANO RONALDO
That Cristiano Ronaldo thinks his move to Juventus was a challenge is bullshit, Zlatan Ibrahimović believes.
Cristiano Ronaldo changed Madrid in the summer with Turin. In the same embrace, the legendary Portuguese were also facing a challenge to his eternal rival, Lionel Messi. The Juve player would like to see Messi in Italy, which he thought would be a major challenge for the Barca player.
That does not give much to former Juventus player Zlatan Ibrahimović. Perhaps, on the contrary, one might say Cristiano Ronaldo talks about new challenges but i will call it a challenge to switch to a club where it is already almost certain for them to win Serie A every season, says the Swede according to The Express and continues. - It's bullshit. A switch to Juventus is not a challenge. The controversial Swede also explained what Ronaldo should have done instead if he would have had a challenge. - Why didn't he choose a club from one of the 2nd best ranks a few years ago? Try to become masters with such a team. It is a challenge. Zlatan played 92 games and scored 26 goals for Bianconeri before moving on to Inter.