Aaron Ramsey's Juventus time wasn't a resounding success.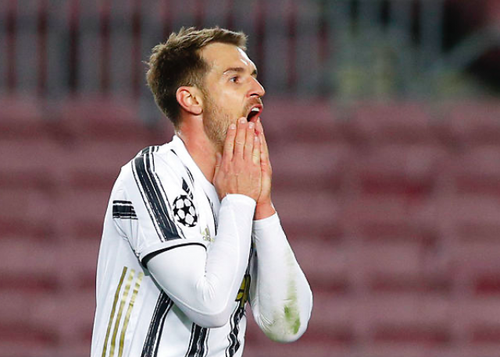 Injuries have always been a problem for Welsh midfielder Aaron Ramsey. At Arsenal, it looked promising at times, but too many injuries put an end to the huge redemption at The Gunners. In 2019, Ramsey then switched on a free transfer to Italian Juventus, but also this stay, has been spoiled by several injuries.
70 matches across all tournaments, it has been so far, but only three appearances this season, and this has meant that Ramsey's price per. minute in 2021 is higher than Cristiano Ronaldo's price per. minute at Juventus in 2021 until his summer move to Manchester United. According to Tuttosport, Ronaldo cost 58.16 kroner per. minute, while Ramsey has cost 66.39 kroner per. minute. To put the numbers in perspective, Cristiano Ronaldo managed to play 11,507 minutes in 2021, while Aaron Ramsey has played 840 minutes.
Aaron Ramsey's agent really worked hard to get the Welshman away from Juventus and moved to Glasgow Rangers, and now they are hoping his serious injuries would leave him behind in Scotland.