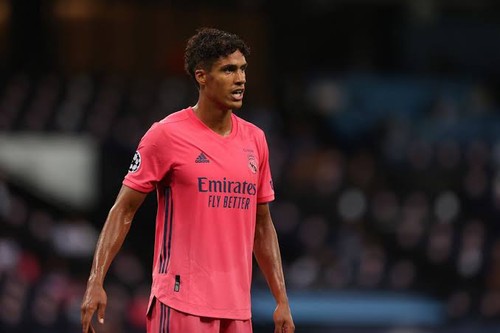 According to the Daily Express, the player has been told - either you extend, or you will be sold this summer. The strong defender has not yet signed an extension of the contract that expires in 2022.
"Los Blancos" are desperate to keep him in the club, but no more desperate than they would rather sell him and earn a little than want to let go on a free transfer. The club may already be facing the loss of icon Sergio Ramos and it will be a huge loss for them if they are both away this summer.
Varane will hardly be short of suitors if Real Madrid decide to sell. In recent months, the English big clubs Manchester United and Liverpool have been mentioned as serious suitors for the French defensive rock. A price of around 69 Million is speculated that the Spaniards will demand.
As a replacement for the Frenchman, it looks like Zinedine Zidane will pick up David Alaba on a free transfer from Bayern Munich, and then the money from a sale of Varane will be spent on either Kylian Mbappe or Erling Braut Haaland.
A sale of Varane may set in motion a major transfer reshuffle this summer.