Alessio Romagnoli would like to extend his contract with AC Milan so he can stay at the club after next summer.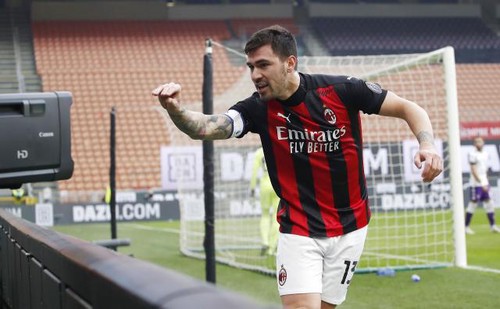 Alessio Romagnoli's agent Mino Raiola has landed in Milan, where he will negotiate with AC Milan on a new agreement, which means that the AC Milan captain can stay at the club. It informs the Italian media Gazzetta dello Sport and Calciomercato.
Romagnoli's contract with Milan expires this summer, and therefore the Milan captain can sign an agreement with another club until January. Romagnoli, however, reportedly want to stay in Milan.
Under the current contract, the Italian defender earns 45 million. kroner. In a possible new agreement, however, the salary will not be as high, and Romagnoli is reportedly aware of why he will accept a salary reduction to stay at the club.
26-year-old Romagnoli has been in Milan since the summer of 2015, when he was picked up in Roma for 191 million. kroner. The Italian defender has since played 232 games for the Milan club, where he has been captain since Leonardo Bonucci switched to Juventus in 2018.