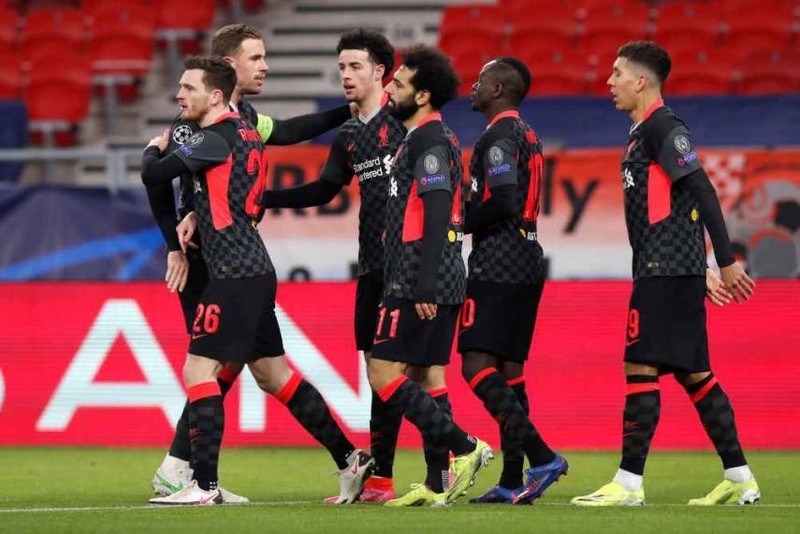 Liverpool had been through a terrible shoal in the Premier League before yesterday's clash, with the Merseyside club having just won two out of their last 10 Premier League matches. Leipzig, on the other hand, could not benefit from playing at home as the showdown was moved to Puskas Arena in Budapest due to entry restrictions in Germany.
Despite the lack of home advantage, it was the Germans from Leipzig who came best from the start in the first half. The first chance of the match came in the fourth minute when Olmo headed a cross towards the goal, but Alisson was awake and parried the ball out towards the inside of the post. RB Leipzig was clearly the best in the beginning of the match, and the Germans were constantly threatening the Liverpool goal area.
Liverpool, however, tried to respond again when Trent Alexander-Arnold played Mohamed Salah completely free, but the Egyptian only managed to shoot straight at Gulacsi, who came out nicely from his goal. A few minutes later, Sadio Mané was at stake when Firmino slammed a cross into the Senegalese, but Mané headed the ball over Gulacci's goal. After a hectic start, Liverpool gained control of the match, and the Merseyside club should have scored as well, when Mané poked the ball over to Firmino, who headed the ball into the box. Unfortunately for Firmino and Liverpool, the ball went just over the bar. The first half therefore ended without a goal, and therefore the score was 0-0 at the break.
The second half was not very old when Nkunku got a free kick down towards Liverpool's goal, but once again Alisson was in place in the box. The Brazilian had received massive criticism in the English press before today's match for his recent performances, but the goalkeeper put his critics to shame as he unconditionally kept Liverpool inside the match.
The first goal of the match fell in the 53rd minute when Mohamed Salah intercepted the ball after a foul by Marcel Sabitzer, and the Premier League top scorer did not fail in front of goal and thus brought Liverpool in front. Just minutes later, Sadio Mané made it 2-0 when he caught a long ball from Curtis Jones and the Senegalese kicked it safely into the net masks behind a chanceless Gulacsi in the Leipzig goal.
Despite Leipzig pushing to get reduced, Liverpool managed to puncture the match completely. Liverpool won 2-0, and the English champions thus broke the club's terrible shoal with two vital away goals ahead of the return leg at Anfield.