A particularly disappointing group game means that Algeria have finished in the Africa Cup of Nations - before the knockout phase.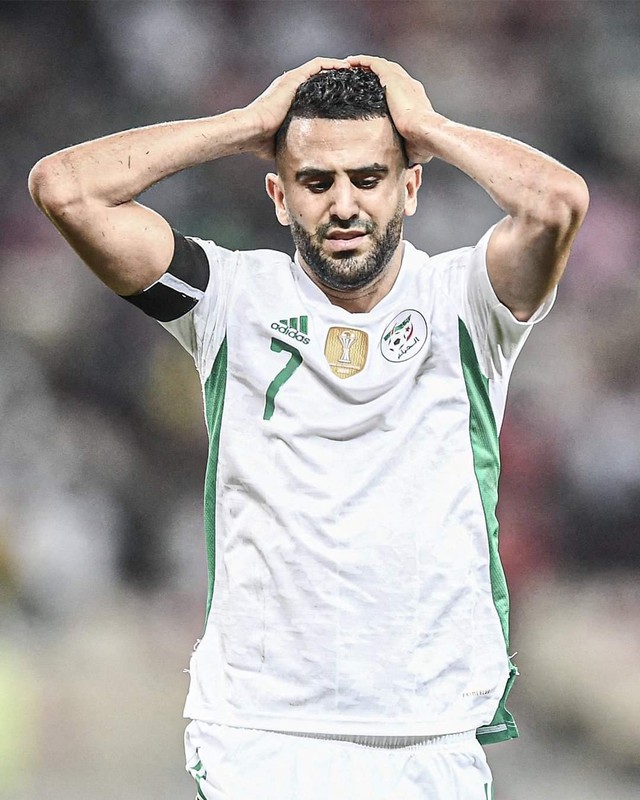 In 2019, the 29-year gold drought came to an end when Algeria won the Africa Cup of Nations for the nose of Senegal. There were signs in the sun and moon of a repeat of the success this year, where Algeria - according to the bookmakers - could count on a silver medal.
Algeria were therefore also huge favorites when the defending champions kicked off the group game against Sierra Leone, but already here the medal dreams began to crack. Under-tipped Sierra Leone was thus best in the first half.
Randers FC striker Alhaji Kamara even found his way to the net masks before the goal was disallowed for offside. Algeria nevertheless had to settle for 0-0. Evil got worse for "The Greens" in the ensuing match against Equatorial Guinea.
Here the Algerians were again proclaimed favorites, but here it was Equatorial Guinea who pulled the longest straw. The defending champions were therefore listed for a single point before the group game's last match - the fateful match against Ivory Coast.
---
Algeria needed a victory over Ivory Coast to keep the final hope alive, but after a first half in which Algeria actually dominated the match for long periods, it was 2-0 to the visitors.
Arsenal's Nicolas Pepe scored to make it 3-0 before Riyad Mahrez had a chance to embellish the accounts as Algeria were awarded a penalty kick. However, the Manchester City profile abused the opportunity from the 11-meter spot.
Algerian midfielder Sofiane Bendebka admittedly managed to embellish the hugely disappointing record when he scored Algeria's first goal in the final round.