Southampton came by far the most finishes at Tottenham Hotspur Stadium…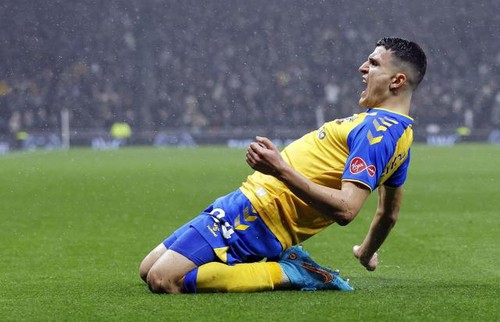 1-1 was the score at the break of Wednesday's Premier League match between Tottenham and Southampton. The London team should be most happy with that, as the shooting statistics at that time were 15-2 with a clear advantage for Southampton.
Tottenham came well enough ahead after a well-played attack, which however ended with an own goal by Bednarek, but "The Saint" was clearly better than "Spurs" in the first 45 minutes. They also got equalized after one of many times where the Tottenham defense was very insecure and Ben Davies did not get to kick the ball away at all in the rainy stadium.
In the second half, Tottenham got better and Son Heung-min also scored. The South Korean striker was also in the goal when Southampton scored the own goal, but the 2-1 goal should have been annulled by the VAR referees, as Tottenham committed a hard free kick in the play-up to the goal.
Five minutes went by in the first half before Southampton equalized and much more did not go by before Southampton equalized in the second half to make it 2-2, but that did not stop the South Coast team. For a short time after, they also scored to 3-2, and with both goals, Tottenham's three-man defense looked very thin. Among other things, Davinson Sanchez and Emerson did not get covered at all. But the whole home team's defense looked bad and very insecure - for much of the match.