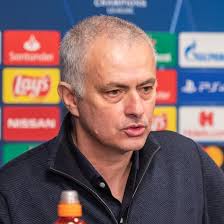 In the summer transfer window, Tottenham were eager to sign Inter's Slovak central defender Milan Skriniar, but disagreements over the price of Skriniar caused negotiations to fall to the ground and the transfer failed. Now, however, it is rumored that Inter will still want to send Skriniar to the London club for the January transfer window.
According to the English media, The Sun, Inter will accept a bid of €65 million for the Slovak if they receive the bid from Tottenham as soon as possible. Italian journalist Fabrizio Romani says that Inter are in desperate need of money and are therefore willing to sell some of their best players.
Tottenham sold Jan Vertonghen to Portuguese Benfica this summer, and Mourinho wanted Skriniar as his replacement. When negotiations broke down, Welshman Joe Rodon was picked up in Swansea instead.
Milan Skriniar has played 135 games for Inter, joining from Sampdoria in 2017.