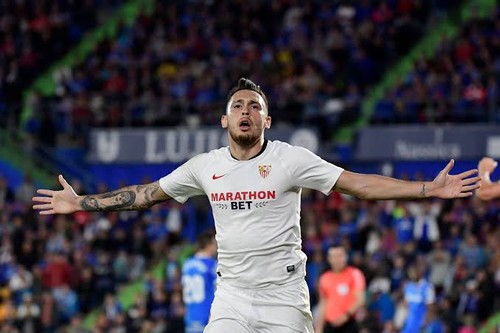 A source in the Wolverhampton organization has told the English media 'Football Insider' that the Premier League club has singled out the 26-year-old Argentine Lucas Ocampos as the next big transfer goal.
Lucas Ocampos came to Spanish Sevilla in 2019 from French Marseille for just over 11 million and has since become a big profile in La Liga. Based on the left wing in particular, the Argentine has scored 18 goals and made seven assists in his 56 La Liga appearances, and in August 2020 he was the man who sent Wolverhampton out of the Europa League quarter-finals in a tournament that Sevilla went on to win. a final victory over Inter.
According to 'Football Insider', Wolves will finance the purchase of Lucas Ocampos by selling the strong Spanish winger Adama Traore, where a sales price of around 60 million is expected.
The Argentine, who has played five internationals, has come up through River Plate's youth work and has previously been around clubs such as Monaco, Genoa and AC Milan.