Ousmane Dembele has been told he will have to find a new club in the January transfer window if he does not want to extend his contract with FC Barcelona.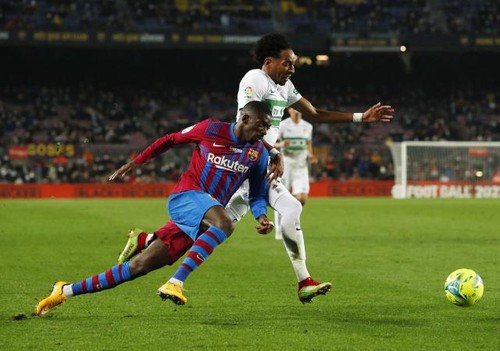 The Frenchman was supposed to have been to an interview with head coach Xavi on Wednesday, and here the message should have been that Dembele should look for a new club if he does not want to accept the contract extension offer that FC Barcelona has given.
In the same embrace, Xavi should have said that Dembele would not be selected for Thursday's 1/8 final in the Copa del Rey, where FC Barcelona will face Athletic Bilbao away.
On Wednesday, Xavi also spoke at a press conference about the situation, and here was clear speech.
- The message is clear. Ousmane Dembele has to sign a new contract, or we'll find a way to sell him in January. There are no other ways out, Xavi says according to Goal.com.
The winger's contract with FC Barcelona expires this summer, so by that time he can leave the club transfer free. The 24-year-old has been in Dembele since 2017, when he joined from Dortmund.