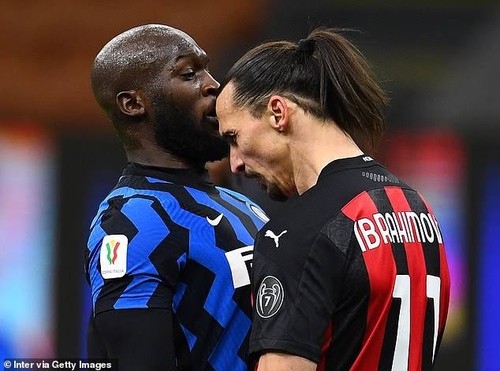 The waves went extremely high in the local derby between AC Milan and Inter in the Italian Cup tournament. Just before the end of the first half, a huge quarrel arose between Romelu Lukaku from Inter and Zlatan Ibrahimovic from AC Milan. Things like: Your little l * rt! Let's take it inside, you bitch! Your little donkey! was thrown into the air, but what has got Ibrahimovic in the fat dish, however, was a comment about voodoo, which some thought could be perceived as racist.
Therefore, the Italian Football Federation opened an investigation and the 39-year-old has now explained himself and it seems that he is going free. That according to the Italian media Football Italia. Zlatan Ibrahimovic has explained to the Football Association that the voodoo comment is based on an incident from 2017, which was covered in the English media.
Romelu Lukaku is due to give his version to the Football Association next week, but neither himself nor Inter have been out accusing the Swede of racism.