According to the Swedish star striker, Zlatan Ibrahimovic, the former AC Milan player Hakan Calhanoglu had no offer before Christian Eriksen's cardiac arrest.
Swedish Zlatan Ibrahimovic and Turkish Hakan Calhanoglu were teammates for a year and a half long period at AC Milan, before the Turkish profile made the "forbidden switch" from the red and black Milan jersey to the blue and black Inter jersey.
The defending Italian champions from Inter were in a critical situation, where they lacked a technical midfield profile to replace Christian Eriksen, who tragically suffered a cardiac arrest during the first European Championship match against Finland in the Park. In the wake of that, Inter subsequently picked up the former AC-Milan player on a free transfer.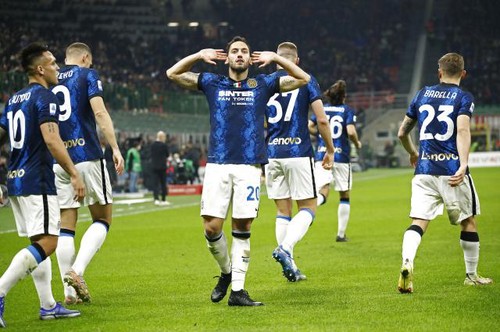 In its new autobiography "Adrenalina", the Swedish attacking icon now comments on the German-born Turk's switch to rivals.
- We have to thank him for what he has done for us and we wish him the best for the future. It sounds bad, but Calhanoglu took advantage of a tragic situation, says Zlatan Ibrahimovic in the biography according to Goal.co
- Eriksen suffered a cardiac arrest, so Inter needed a player in his position. A door opened for Calhanoglu. Before that, he had no offers, neither from Inter nor anyone els
27-year-old Hakan Calhanoglu has to make do with a current second place in Serie A, as Inter are currently a single point behind their former club AC Milan.
However, the Turk himself can be well satisfied, as he has scored four goals in the last five Serie A matches, where the latest even came on a direct corner kick in the 3-0 dominance over José Mourinho and AC Roma.