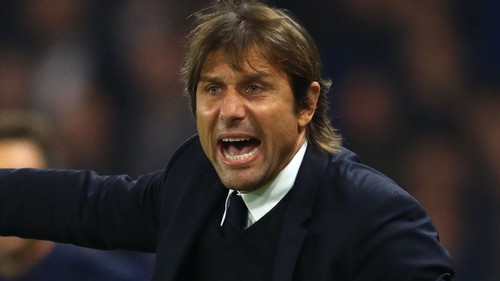 Spanish media, El Pais, reported on Antonio Conte's transfer failure to Real Madrid which was allegedly due to the coach's unsettling requests. Antonio Conte was predicted to be a new coach of Real Madrid replacing Julen Lopetegui.
Antonio Conte's agent even had flown to Madrid to negotiate with Los Blancos. However, the negotiations finally had to be canceled because Real Madrid objected to Antonio Conte's requests. There has been no official statement from Real Madrid or Antonio Conte about the failure of the transfer.
However, Spanish media, El Pais, leaked requests submitted by Antonio Conte to Real Madrid.
First, Conte asked for full authority in recruiting and selling players, without interference from Real Madrid's management. He wanted to be the boss in transfer market. The request was refused by Real Madrid. President of Real Madrid, Florentino Perez, is known to often interfere with the transfer of players.
Second, Antonio Conte wanted to bring five of his trustworthy coaching staffs to Real Madrid which was eventually rejected by the club. El Real argued that the coaching staffs they have are capable to support Conte in carrying out his duties.
Third, Conte was asking for a salary of 10 million Euros per year. That amount is more or less the same as Conte received when he was a Chelsea manager until he was fired at the end of the 2017-2018 season.
Rumor of Conte's arrival to Real Madrid also faced opposition from the club's captain, Sergio Ramos. Ramos said, Real Madrid's coach must be a respected and successful figure.
Eventually Real Madrid officially appointed Santiago Solari as interim coach to replace Julen Lopetegui. After five wins, Solari was finally appointed as a permanent coach until the end of the 2018-2019 season.
Florentino Perez chose to lose Conte than to lose his authority over Real Madrid's players.
Those 3 requests from Conte to Real Madrid showed that he wanted to be a manager, not just a head coach. Manager has full authority over personnel and players, while head coach only responsible for on pitch strategy. A manager responsible also for off pitch strategy. For a manager, strategy to win the league started in transfer market, so he must have power to buy and sell players as he sees fit. A manager is the face of the club, a figure press would ask regarding team's issues.