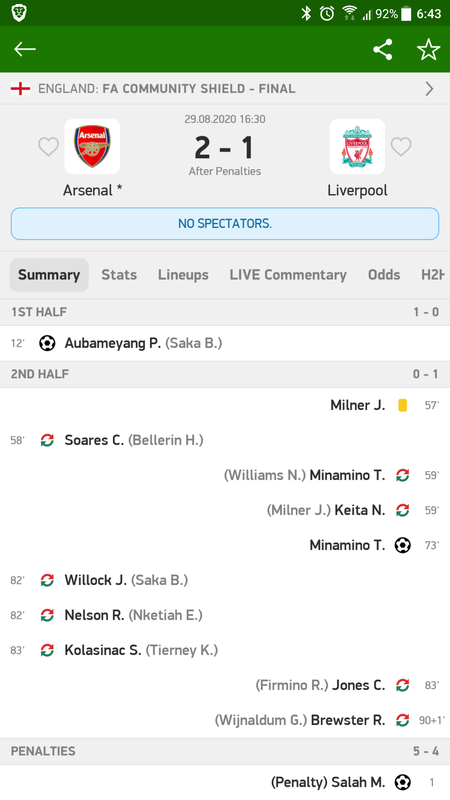 Once again Arsenal's coach Mikel Arteta has proven himself to be among one of the next rated coaches, the Gunners who ended the season well with a FA Cup over Chelsea has also started the season with a win over Liverpool in the FA Community Shield.
Arsenal opens the score line with Aubameyang finding the back of the net on the 18th minute before Minamino fired in for Liverpool on the 73rd minute.
Arsenal won the match on a penalty shoot out to lift the Community Shield.
Now the Question?
Can Arsenal keep up this momentum when the season starts fully.
How far do you think they can go in the Premier League this season.