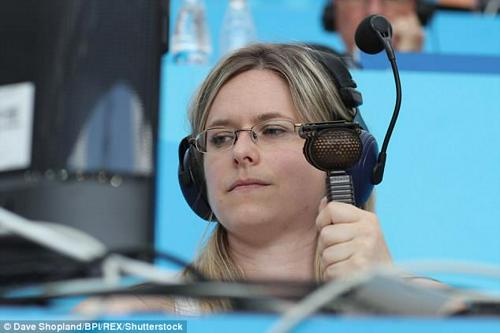 A fantastic breakthrough for all women in terms of gender equality has happened in England today. Vicki Sparks has become the first ever woman to commentate live on a World Cup game for British television by taking to the mic for Portugal vs Morocco, the Daily Mail reports.
This is really amazing! A country where football is a No.1 game there were no women commenting world cup games live. That was clearly a shame and a gender thing. But now this era of women's talents neglected is finally over.
The Daily Mail reported that Sparks was the lead voice of BBC One's live coverage from Moscow's Luzhniki Stadium, while Sportsmail's Martin Keown performed the role of summariser. And she only had to wait four minutes to describe a goal as Cristiano Ronaldo headed Portugal into an early lead. 'Wouldn't you just know it,' she exclaimed as Ronaldo celebrated his fourth goal of the tournament.
Among the millions of viewers for Sparks' commentary debut was John Terry, but the former England captain told his Instagram followers that he was 'having to watch this game with no volume'. Terry's statement could be perceived as a dig at Sparks.
Sparks has bundles of broadcasting experience with Final Score and on Radio 5 Live, but this was by far her biggest gig to date. Portugal's clash with Morocco was her first live commentary of the tournament but she also spoke over BBC highlights or Iran's win over Morocco last week.