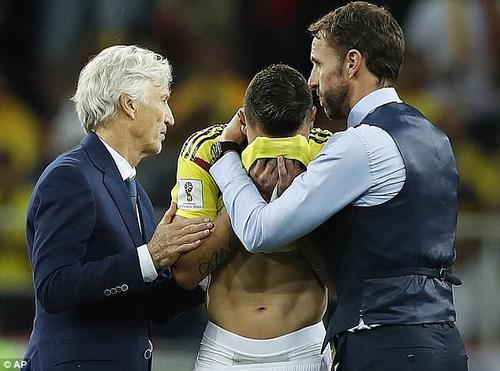 Football is really tough this days and is rarely seen as a place to show gentlemen-like attitude towards your opponent. Probably, England vs Colombia game in 2018 World Cup Last 16 is the most vivid example. Both teams hit the bottom in terms of fouls, aggressiveness and bullying. Colombians should have been cut by at least one man for their behaviour, while the English were 'not angels' as well as the famous English referee Graham Poll put it.

Nevertheless, even after such a tough game, England coach Gareth Southgate showed he is an ultimate gentlemen after the final whistle. He was the one to console Colombian players who missed the penalties in the game.
Southgate knew what he was talking about. He himself missed the decisive penalty in EURO'96 semifinal giving the way for Germans for the decisive game. This is great he now showed that compassion is still present in football even against rivals.