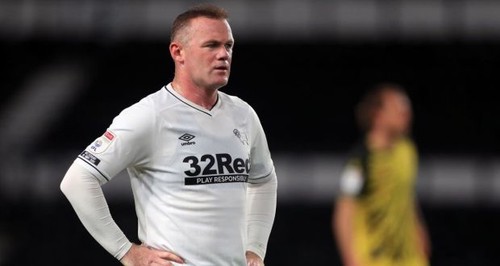 This information starts with Rooney's friend visiting his house on Thursday, October 15th.
His friend Josh Bardsley gave Rooney a watch before preparing for the Derby County match against Watford.
As Rooney turns 35 on October 24, the watch could be his birthday, but the visit ended in disaster when Bardsley was found to be waiting for the results of the COVID-19 test.
It was not clear whether Bardsley had any symptoms or not, but it was only later discovered that the swab test results showed Rooney's friend was positive for COVID-19. This is what makes Rooney angry with his friend.
Because, Rooney did not know about the condition of his friend who was positive for Covid19
After that two days later, Saturday 17 October, Rooney played the full game as Derby faced Watford. Whereas in the British health protocol, a person who has just had contact with a COVID-19 patient must be quarantined for 14 days.
This is what makes Rooney furious with Joshua because his visit is considered dangerous for him, his wife, and their four children. Not to mention that Rooney had to face public judgment for his negligence.
Statements from Rooney's management as quoted by ESPN.
Rooney only found out on Saturday following media reports and an independent investigation that Josh was under surveillance. He shouldn't have visited Rooney's house. Wayne also just found out that the test results showed Josh positive for COVID-19. If she finds out in advance that Josh is under surveillance or tests positive, she will be refused entry to her house.
Wayne Rooney is very angry and disappointed when she finds out that she and her family are in danger, because of the irresponsible actions of someone who violates government health regulations and the NHS. Now Rooney will undergo a test after contact with Josh.
Not only Wayne Rooney and his family who undergo the test, all Derby County and Watford players will also carry out a similar protocol to prevent the spread of the virus more widely.
This is the information about Rooney is angry with his friend who is positive for Covid19, I hope this information is useful to prohibit friends from visiting the house when he is positive for Covid19.
Thank you for reading. Stay safe and Stay Healthy. Health is Wealth
@aronexxon