Hard kicks are one of the deadliest weapons in football, and a beautiful goal is created from that kick.
Here are 6 lightning kick owners I have summarized.
Roberto Carlos
Roberto Carlos da Silva Rocha (born in Garça, São Paulo, Brazil, April 10, 1973, age 45) is a former Brazilian soccer player. When playing, he plays as a left wing defender. He is currently one of the Anzhi Makhachkala coaching staff. He also played for Palmeiras, Internazionale, Real Madrid, Fenerbahçe, Corinthians, Anzhi Makhachkala and the Brazilian national team.
Roberto Carlos is known as a player who has a hard kick. On August 1, 2012, Roberto Carlos announced he was retiring from the world of football.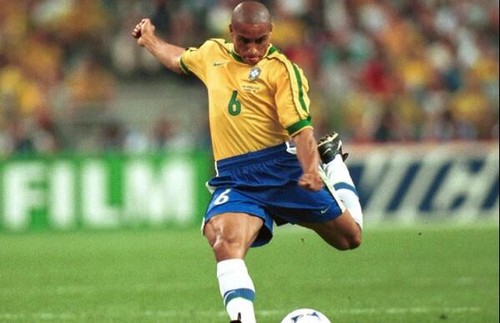 2. Matt Le Tisier
Matthew Paul Le Tissier (/ləˈtɪsieɪ/; born 14 October 1968) is a football television presenter and former professional footballer. He represented England at international level. He works as a football pundit for Sky Sports and is the honorary president of Guernsey F.C..
Le Tissier spent his entire professional club career with Southampton and won eight caps for the England national team before turning to non-League football in 2002; his loyalty garnered special affection from Southampton's fans who nicknamed him "Le God".
A creative attacking midfielder with exceptional technical skills, Le Tissier is the second-highest ever scorer for Southampton behind Mick Channon and was voted PFA Young Player of the Year in 1990. He was the first midfielder to score 100 goals in the Premier League. He is notable for his record at scoring penalty kicks – converting from the spot 47 times from 48 attempts – and is considered one of the greatest ever from the 12-yard spot.
Following his retirement as a player, Le Tissier became a football pundit, and currently works as a panelist on the Sky Sports show Soccer Saturday. In 2011, he became honorary president of Guernsey F.C., for whom he briefly registered as a player in May 2013 to help with the club's fixture congestion.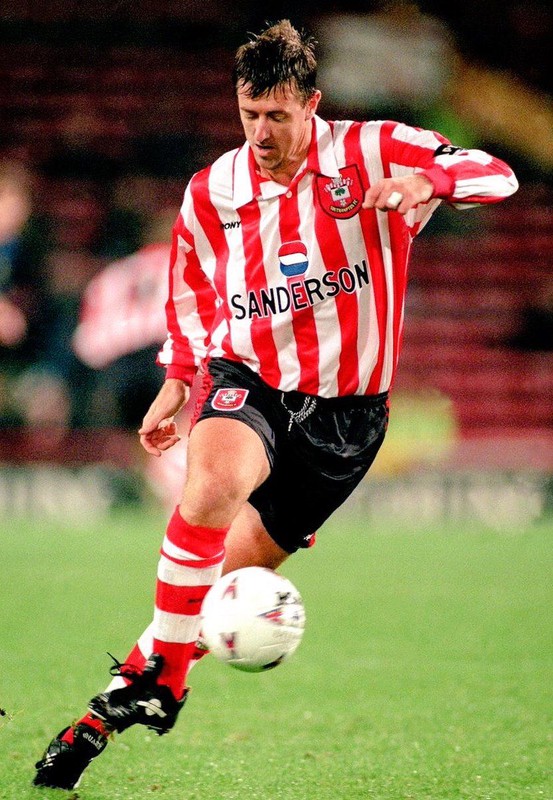 3. Ritchie Humpreys
Ritchie John Humphreys (born 30 November 1977) is an English former professional footballer. He is a former chairman of the Professional Footballers' Association (PFA) and holds a UEFA A Licence coaching qualification.
Humphreys started his career with Premier League club Sheffield Wednesday in 1996. Whilst with the club, he was loaned out to Scunthorpe United and Cardiff City. He also won five caps for England at under-20 and under-21 levels. He left the club in 2001 and joined Cambridge United for a short period, after which he joined Hartlepool United. He joined Port Vale on loan in 2006. He left Hartlepool in July 2013, and moved on to Chesterfield. Whilst at Chesterfield in 2014 he appeared at Wembley Stadium in the final of the Football League Trophy and helped the club to the League Two title in 2013–14. He left Chesterfield in 2017, and went on to play for non-league side Sheffield, until his retirement in December 2017.
In 12 seasons with Hartlepool he made a club record 544 appearances, and picked up numerous club awards, including three Player of the Year awards from fans, one Player of the Year award from his teammates, as well as the award for Player of the Decade (2000s). He was also recognised at regional and national levels, being named on the PFA Team of the Year twice, and recognised as the North East League Player of the Year in 2006. He helped the club win promotion out of the fourth tier in 2002–03, and again in 2006–07. However he suffered play-off heartbreak with the club on three separate occasions.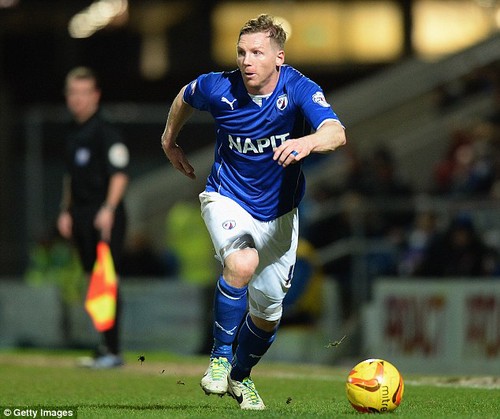 4. David Trezeguet
David Sergio Trezeguet (French pronunciation: ​[david sɛʁʒjo tʁezəɡɛ]; born 15 October 1977) is a French former footballer who played as a striker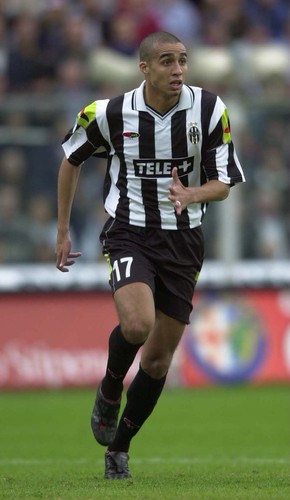 5. David Beckham
David Robert Joseph Beckham OBE (/ˈbɛkəm/; born 2 May 1975) is an English retired professional footballer and current President of Inter Miami CF. He played for Manchester United, Preston North End, Real Madrid, Milan, LA Galaxy, Paris Saint-Germain and the England national team, for which he held the appearance record for an outfield player until 2016. He is the first English player to win league titles in four countries: England, Spain, the United States and France. He retired in May 2013 after a 20-year career, during which he won 19 major trophies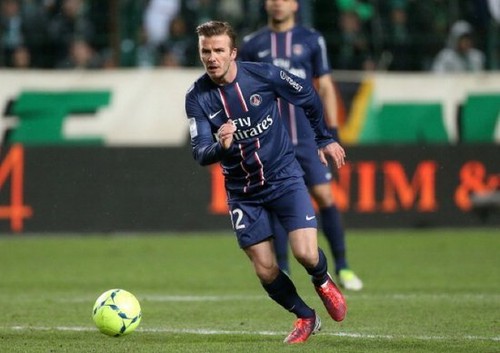 6. Ronny Heberson
Ronny Heberson Furtado de Araújo (born 11 May 1986), known simply as Ronny, is a Brazilian professional footballer who plays mainly as a left midfielder but also as a left back.
He signed with Sporting Clube de Portugal at the age of 20, but could never impose himself in the first team. Subsequently, he played several seasons with Hertha BSC, having joined in 2010.