The men's soccer team of Vietnam fell today 1-3 in the semifinal phase against South Korea, current holder of the title of this sport in the Asian Games (ASIAD).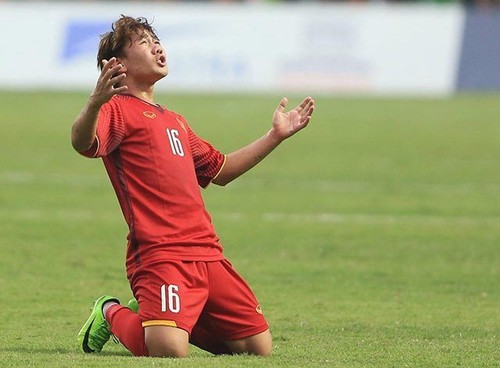 Although frustrating, the outcome of the match latent Vietnamese hopes of obtaining the bronze medal in the tournament, underway in Indonesia.
A free kick executed in the 70th minute by Tran Minh Vuong saved the honor of the Indochinese nation's squad. It is the first goal of this young man in events of this nature.
The three shots that sentenced the Vietnamese defeat were works by Lee Seung-woo (at seven and 56 minutes of the game); Hwang Ui Jo (at 28).
The Vietnamese squad qualified for the semi-final after defeating Syria 1-0 in a quarterfinal match at the Patriot Candrabhaga Stadium in West Java, Indonesia, on 27 August.
The Asian Games is the second largest multiple sporting event in the world after the Olympic Games.
This year's edition, under development in the Indonesian cities of Jakarta and Palembang, attracted 16,000 athletes and technicians from 45 countries and territories. - VNA