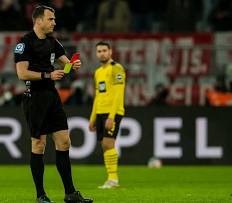 Felix Zwayer, The referee that the German FA suspended for six months, after he had been involved in a match fixing controversy in 2005 was the official for the match between Borrussia Dortmund and Bayern Munich.
Zwayer turned down Dortmund's request for a penalty but awarded a penalty to Bayern for a Mats Hummel handball resulting to Robert Lewandoski's winner against his former club.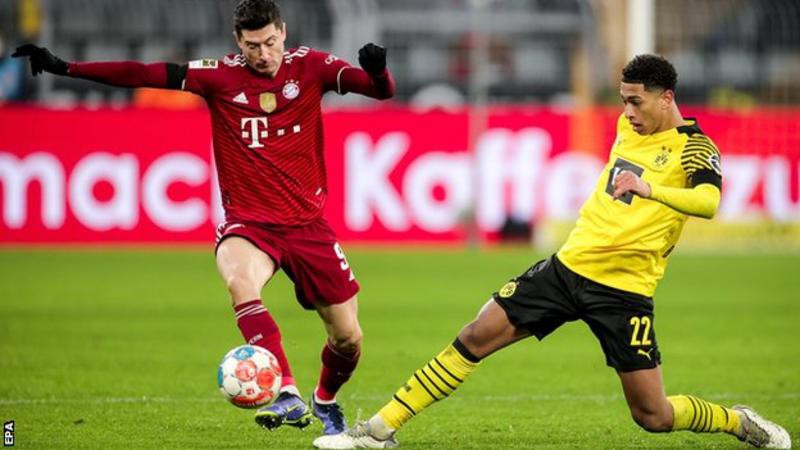 Jude Bellingham questioned the choice of the referee after his side's defeat at the hand of league leaders Bayern Munich. He stated "What can you expect when you assign a referee that has previously rigged a match the biggest game in Germany football". The 18 year old also remarked " it wasn't a penalty for me as Mat Hummel wasn't even looking at the ball when he challenged for it and it strikes him".
Dortmund boss Marco Rose was sent off on a second caution for his protests after league leaders Bayern were awarded a penalty in 77th minute especially for the fact that his side were denied a penalty when Dortmund Captain Marco Reus went down in the box from a challenge from Lucas Hernandez with Reus questioning the decision of the referee on him not consulting VAR.

The defeat leaves Dortmund on second place with 30 points trailing leaders Bayern Munich by a four point deficit.