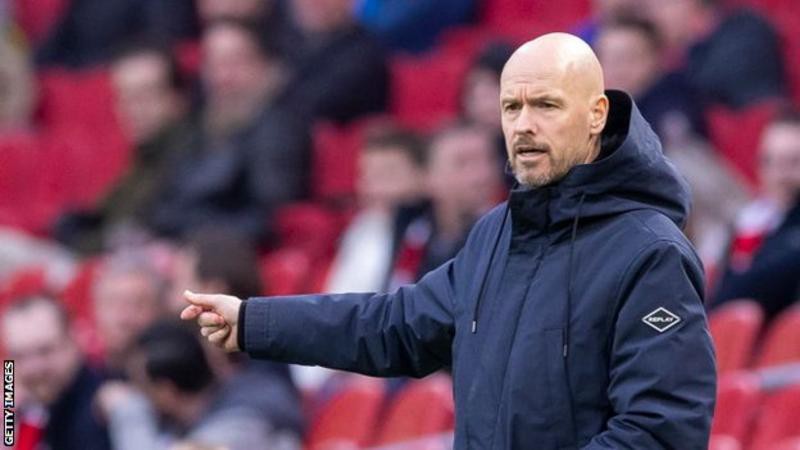 The now Ajax manager will take over from Ralf Rangnick at the end of the season on a three year deal with an option to renew by a year.
Erik Ten Hag who has coached the likes of Ajax and Bayern Munich fiddle squad will become United fifth coach since the departure of Sir Alex Ferguson. Erik Ten Hag who took over Ajax in 2017 has helped them to win the league and cup in the 2018/2019 and 20/21 season with notable achievement, leading his team to the Champions League semis which they lost to Tothenham Hotspur in the 2018/19 season. His Ajax team are currently toping the Eredivisie with four points clear of rivals PSV.
"I am happy to be at the club and ready to tackle the challenges ahead. The club is rich in history with fans that are always bumbling with enthusiasm. I am confident on creating a team that will deliver the type of success that the club and supporters deserve." said the ex Utrecht boss.
United were keen on having Mauricio Pochettino as their new manager but reports looks like he is not leaving PSG any time soon and with options narrowing down, it was of utmost essence that they pin down a manager soon with Ralf Rangnick not looking like the man they thought he was with his appointment seeing United winning only nine games out of 19 matches since his arrival.
Erik Ten Hag will have his work cut out for him as the Manchester United side have problems that are just so enormous both off and on the pitch at the moment.
Tell me what do you think of United new boss?🤔🙃