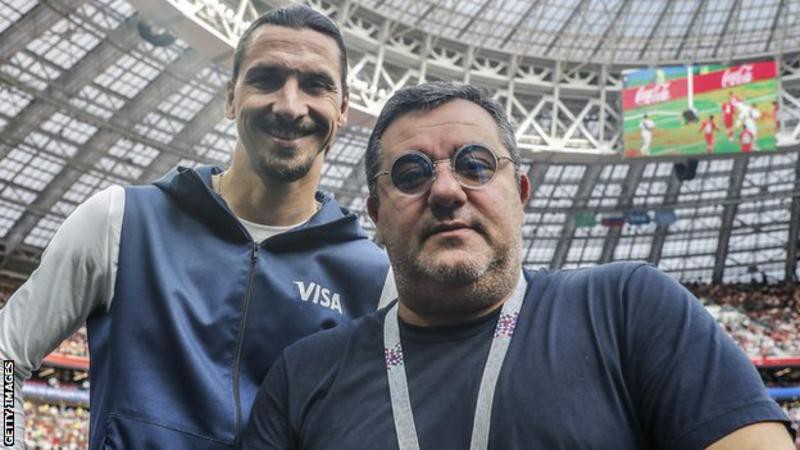 Mini Raiola has represented some of the football's high profile super stars from the likes of Manchester United's Paul Pogba, AC Milan's Zlatan Ibrahimovic, PSG's Marco Verrati and Dortmund's Haaland just to mention a few.
The 54 years old is the president of Football Forum which represented agents and their players. He was also involved in the deal with Manchester City which might see highly rated striker Erling Haaland at the Etihad come next season
"Raiola will be missed" in a statement by the deceased family.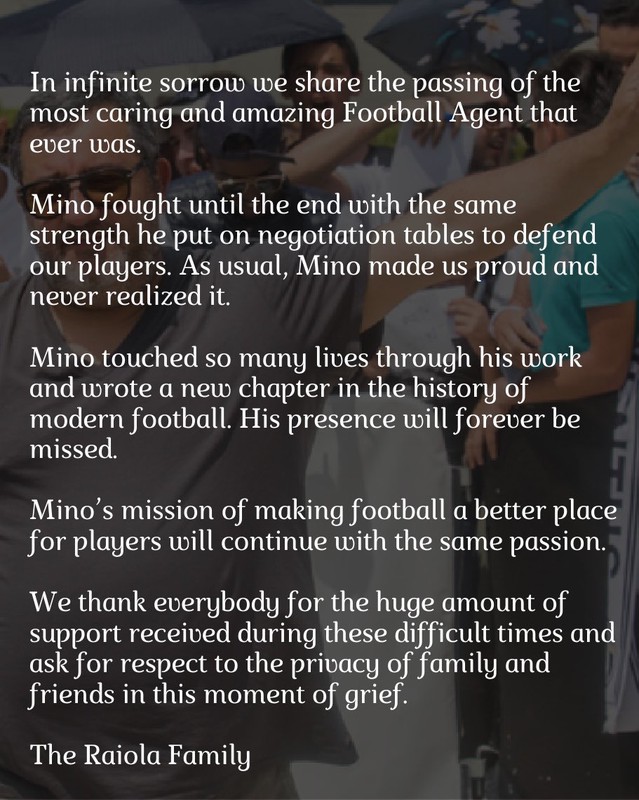 Mino Raiola was a controversial and influential figure in the footballing world having had run-ins with some of Europe's best managers from Pep Guardiola to Jurgen Klopp and also the revered Alex Ferguson. He has been vocal on the issues regarding perception by the footballing world on football agent's excessive greed in which he has concluded big money moves before, with reports of United €89m record breaking deal on his client Paul Pogba whom he was said to pocketed be a whooping €41m from the deal.
As of last year, he had spoken on the fact that "Agents are not as greedy and overly money-conscious as advertised, stating the fact that if they were that greedy then the players being represented would not be happy to have them as agents. Saying that only the players they represented had the right to make such judgement."
The 54 years old had been critical of the new regulation regarding agents which was put forward by FIFA having been involved with big money deals like Matthijs de Ligt move from Ajax to Juventus for £67.5m in 2019.
Mino Raiola will be really be missed. Farewell and rest in perfect peace 😭😭