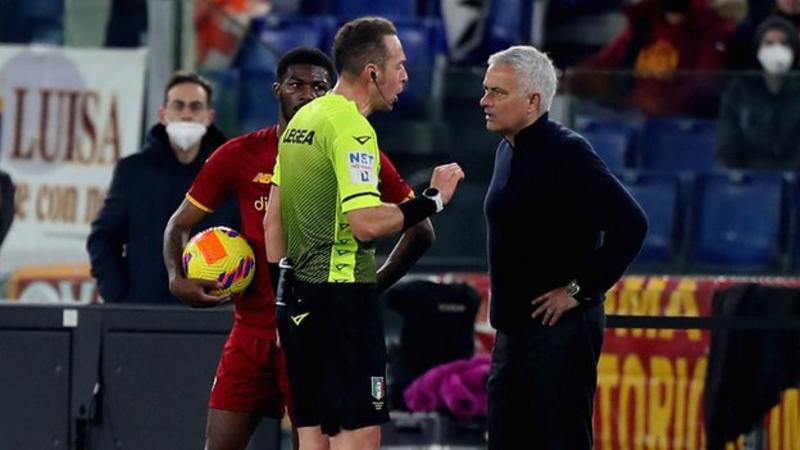 This time the AS Roma boss has been given a touchline ban for two matches after being sent off in Sunday draw against Hellas Verona.
The match ended in a 2-2 draw in which hotheaded and Impatient Jose Mourinho came into the pitch and had an alteration with the referee Luca Pairetto before going ahead to making an unpleasant gesture towards the referee which was an insult linking Luca Pairetto to match fixing like his dad in the 2006 match fixing scandal.
The AS Roma boss then progressed to avoid his post game outlets obligations when he left the stadium.
Along with the ban, he has also been fined a fee of €20,000.
The touchline veto means he will not be in the touchline for Serie A games against Spezia and Atalanta