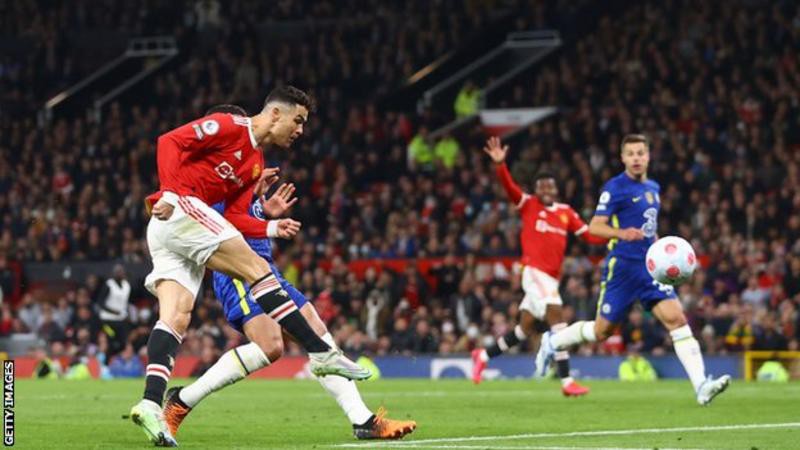 Chelsea were dominant throughout the match but just can't seem to find a way to win against teams that are struggling and the match at Old Trafford was no different.
Chelsea came into this match with a good away record and considering the fact that it was against a struggling Manchester United side then on paper, a win seem so certain but nothing is certain about football as Christiano Ronaldo's goal earn United a point.
Chelsea began the match with intent and bumbling energy, as they reeled United with waves upon waves of attack as De Gea was superb to keep out Kante with best chances coming the way of Kai Havertz as he could not convert on two occasions as a lethargic United were left off the hook as Chelsea could not convert the clear cut chances they created with the scoreline level at halftime.
Chelsea dominant display was finally rewarded in the second half as Macos Alonso one time volley gave Chelsea the lead after 60' minutes but the lead did not last as a shaky Chelsea defence saw Ronaldo equalised from a chipped pass from Matic after just two minutes of going behind. Chelsea struggled to find the back of the net and we're lucky as Ronaldo shot was saved by Mendy to see the game end 1-1.
RONALDO IS THE SOLUTION NOT THE PROBLEM
The 37 years old value to this team can not be understated as we can all ask the question "where will United be without Ronaldo's goals" as he just keeps saving them from the jaws of defeat. Though there was nothing he could about the defeat to Arsenal but against Chelsea, he took his chance with composure and if Erik Ten Hag wants his first season at United to go well, he has to find a way to play the team around Ronaldo as he has proven time and time again just why he is one of the greatest the game had ever seen.
CHELSEA JUST AREN'T CLINICAL ENOUGH
When you look at the likes of Liverpool and Manchester City, one theme you always see is the ability to take their chances. Same can't be said of Chelsea as time and time again they struggle to take their chances and the game on Thursday night was no different as chances upon chances came their way but just a goal scored. This was the same United side that was blown away by Liverpool and Arsenal. Chelsea would have to better than that if they will want to compete for the title.