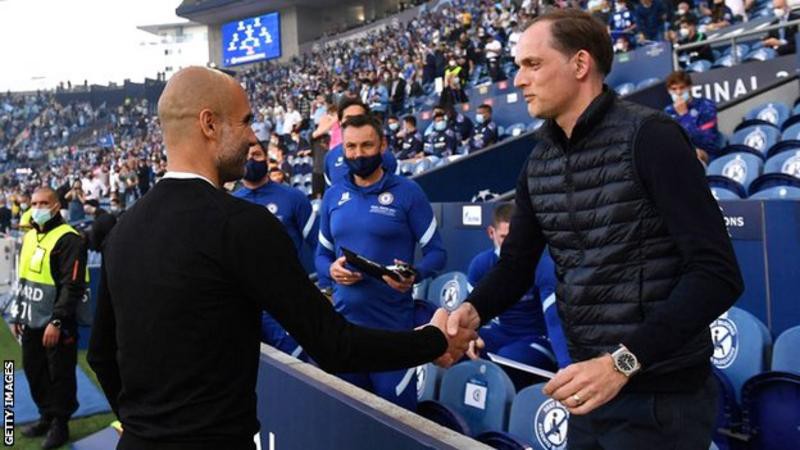 Chelsea boss Thomas Tuchel has spoken on his side's chances of catching up to premier league leaders Manchester City who are eleven points clear at the top of the table.
Chelsea who has a deciding fixture against title aspirant, Liverpool, on Sunday will be seeking to bridge the gap on City but they have their issues in the squad with positive cases to COVID-19 and injuries to key players.
Thomas Tuchel has said "Man city is a team that knows how to win and are persistent in their race for the title. They also have top quality players with administrative backing that is top notch."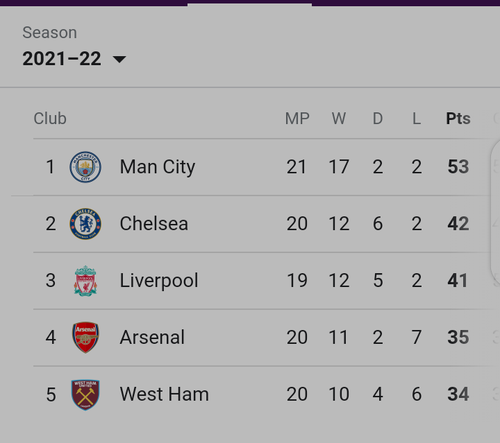 City who have won eleven consecutive matches since their defeat at the hand of Crystal Palace in October last year are also seeking to win their fourth title under revered manager Pep Guardiola.
Thomas Tuchel also reiterated "that his side will be practical of their chances of catching up but will also continue to push and keep moving forward while keeping our heads cool if we can't catch City in the first quarter of the year".
Chelsea are seeking to finish in the top three for the first time since five years ago in 2017 but with a home game against Liverpool to come, they will have to be at their best to secure all three points.