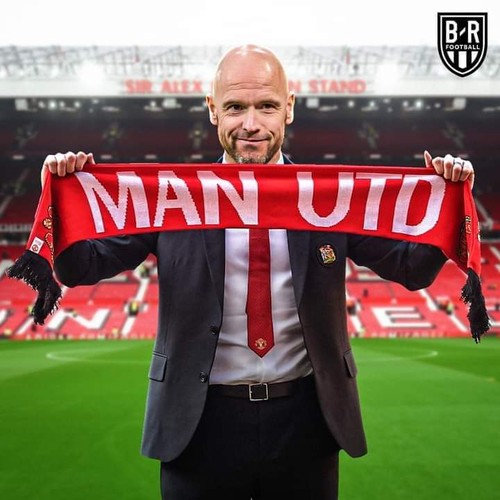 With Erik Ten Hag's imminent arrival to Manchester United as their fifth permanent manager, Here he will have the chance to prove himself as a manager of the highest quality and not one intended for a less competitive league.
Let us look at the problems that await the new Manchester boss because his new team doesn't look like they can challenge for anything having not won a major trophy since Jose Mourinho's time at the club which was in 2017.
PROBLEM #1: CLEARING THE AIR
PSG boss Mauricio Pochettino was initially United's target but the board felt that Erik Ten Hag will be better as he is committed to building up the squad coupled with the fact that he plays attractive progressive football and willingness to work with the director of sports goes hand in hand with United's goals.
With no previous experience of the demands of English football, he will have his work cut out for him as league fixtures in England come thick and fast which the same can't be said of the Eredivisie. He will have the preseason to try to revitalize a squad lacking in serious confidence and belief while also getting them attuned with his philosophy with a moderate amount of time before the World Cup.
PROBLEM #2: EXPECTATIONS
Even though next season will be about squad rebuilding and the implementation of the manager's philosophy, the fact is there will be expectations regarding where the team will finish even if it is going to be manager Erik Ten Hag's first season in charge. Erik Ten Hag will know that finishing in the top four will be a good end of the first season for him and a trophy will be great as the temperament in Old Trafford will be boiling as fans and board will have their demands. Go on a losing streak and there will be talks as the English league (as he will soon know is quite unforgiving) is difficult with games coming in thick and fast but it is up to him to show his mettle.
PROBLEM #3: THE RONALDO FACTOR/PROBLEM
The Portuguese sensation has been the club's savior this season but there are concerns about his role in the team with accusations concerning his arrival which has been described as "unbalancing of the United squad". His physical constraints which have led to United's inability to press upfront coupled with reports on a dispute with Captain Harry Maguire over the captaincy will also be a cause for concern for Erik Ten Hag who has not managed a player with the size and ego of the five times the best player in the world Christiano Ronaldo. Erik Ten Hag will have to find a way to make the 37 years old keep producing the goals and magical moments while finding a way to curb the pressing issue he causes. How he solves this will be crucial to his journey as the United boss.
PROBLEM #4: PLAYERS' CONTRACT/FUTURES AND GETTING THE FUTURE RECRUITMENTS RIGHT
With the likes of Paul Pogba, Juan Mata, Cavani, and Lingard out of contract with issues regarding their future role in the club and Expensive signings like Harry Maguire and Aaron wan Bissaka who have been nothing short of big money flop this season with the former having contributed to goals scored against his side and latter inability to perform at a consistent level have shown that manager Erik Ten Hag does have a lot to deal with regarding which players to stay or go.
They also have the likes of Brandon Williams, Anthony Martial, and Donny Van De Beek who are on loan and the discussion regarding their future will be made come season's end. There is also transfer speculation regarding second goalie Henderson, Defender Bailly, and England International Marcus Rashford OBO to be solved.
Manchester United splashed €180 million in solving the loophole created by the defense department but nothing seems to be working as the defense keeps regressing to the point of no return which was emphatically emphasized in the 4-0 loss away to rivals Liverpool. Erik Ten Hag will have a lot of work to be done and will have to be astute in his decision-making regarding players to bring in or boot out as that could make or break his season.