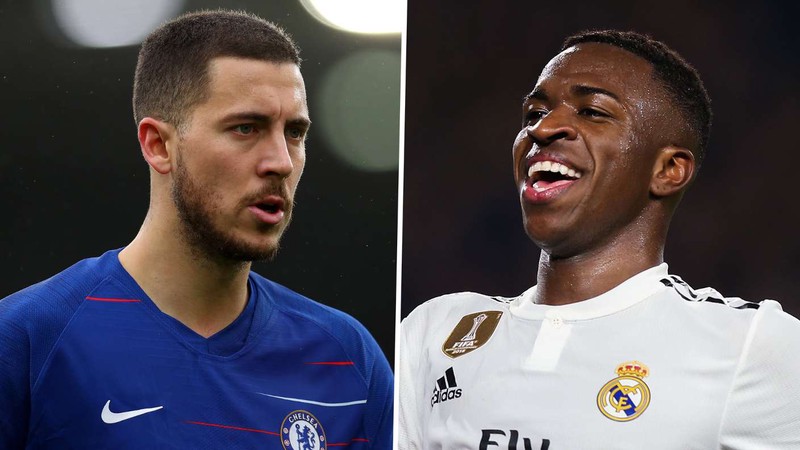 The internet romance between Real Madrid and Eden Hazard appears unending to the extent I who once sulked at the idea of Eden Hazard coming to Real Madrid because I felt he would hinder the progress of Brazilian youngster Vinicius Junior have already began cherishing the idea and wishing the Belgian comes over to the Bernabeu. How was I hoodwinked into buying that idea? Hazard's recent awesome performances? A deep look into the Belgian's footballing profile? Your guess is as good as mine.
Now, looking over the hype surrounding Eden Hazard currently, the Belgian's talent without an iota of doubt, deserves a spot in football's list of legends. Not only does he have the flair, intelligence and skills, he also scores, assists and is a team leader and such players barely finish their career without Real Madrid in their curriculum vitae.
Hazard has mentioned numerous times of his admiration for current Real Madrid coach Zinedine Zidane and the French coach's surprising resignation last year after winning the Uefa Champions League and his sudden return after a disastrous season at the hands of coaches Julen Lopetegui and Santiago Solari, it makes the news of Hazard's arrival all the more real as both coach and player has constantly aired their admiration for each other, especially the latter who is a worshipper.
There is but one major loser at Real Madrid if Hazard ends up donning the white shirt next year and that is Vinicius Junior.
The 18 year old Brazilian winger was signed from Flamengo and is thought to be the next Neymar or Ronaldinho because of his mouthwatering skills on the ball.
However, at the beginning of the season, the youngster found no space in Julen Lopetegui's plans and ended up playing for the Castilla under Santiago Solari. Fortunately for the Brazilian, Lopetegui was sacked and Solari was handed the authority to manage the first team and he wasted no time including Vinicius in his plans and the world got to see what the youngster was made of. He was the most consistent performer under Solari and produced amazing performances until he was injured in a Champions League match against Ajax and watched his favorite coach sacked from the bench.
What Hazard's Arrival Means For Vinicus Junior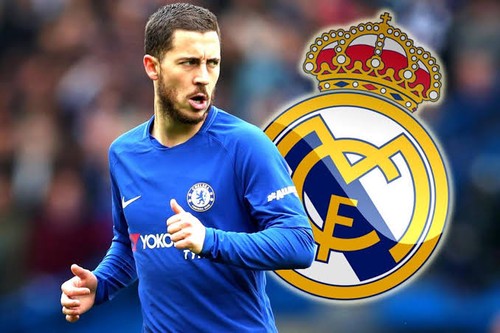 There is but one wing Vinicius flourishes in very well and that is the left wing. The youngster appears toothless and lacking inspiration in any other wing but the left and that is normal of a player his age and he will only get better with time and practice. However, the left wing appears to be the favorite position for Eden Hazard as well. He performs quite well in other attacking positions but not like when he operates from the left as he gets the chance to drive past players, cut into his favorite foot and shoot.
Vinicius Junior appears to be returning to fitness and is expected back and fully running by first week of May. He will have more chance to prove to coach Zinedine Zidane before the summer transfer window opens that another position should be found or created for Hazard as he plans on making the left wing his own.
If Hazard ends up at Real Madrid next season and no attacking player sold, Zidane will be having a serious selection headache come next season because they will be a group of quality and classic attackers competing for just two or three spots.
Nevertheless, Zidane found the solution to Isco's problem at Real Madrid and I will not be surprised if he merges Hazard and Vinicius together in the same line up but whatever the outcome, both players deserve to play for the best team on planet earth.
THANKS FOR READING..