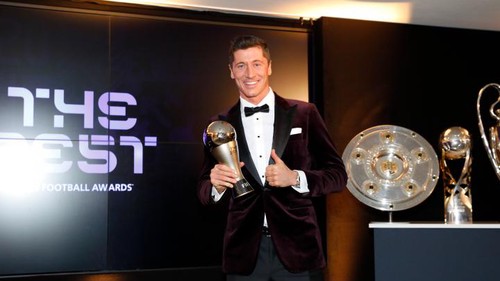 The Fifa best player awarding ceremony scheduled to be held on Monday 17th January 2022 has been narrowed down to three players for the male; Lewandowski, Salah and Messi. Who do you think will come out victorious?
There are so many factors considered when awarding a player the Best Fifa Men's player award. Ranging from trophies to personal records but which amongst term looks like the most likely to bag the award?
In terms of trophies, you will have to consider Lewandowski and Messi above Salah. The Polish striker winning the Bundesliga with Bayern and the Argentine wizard winning the Copa America with Argentina.
Salah on the other hand was appointed mostly for his impressive form that dragged Liverpool forward in all competitions last year.
Individually, Lewandoski appears to surpass Messi especially in terms of individual awards and records. As it stands, Lewandoski has a higher chance of winning but I feel strongly the award is between Lewa and Messi.