Kashima Antlers 1-3 Real Madrid. Gareth Bale makes it seven goals in the tournament, one below Cristiano Ronaldo.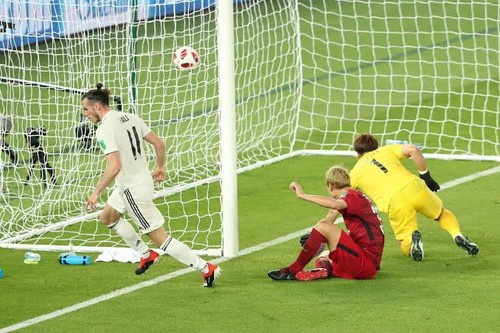 For 105 weeks and counting, Real Madrid's jersey has the Fifa emblem slammed on its chest as a result of being World Club Champions. They look to be extending the privilege as winger Gareth Bale opened the scoring a minute before half time ans put the match to bed10 minutes after half time.
Real Madrid's manager Santiago Solari made it clear that he is not taking any minute at the tournament for granted as he set out with his best eleven. A defence consisting of Sergio Ramos and Raphael Varane partnering each other at central defence. Ever consistent Dani Carvajal at right back and skillful Marcelo at left back.
The midfield saw Toni Kroos and Luka Modric guiding Marcos Llorente on paper but the young Spaniard was actually guiding them on the pitch.
The attack featured Gareth Bale and Lucas Vasquez flanking Karim Benzema.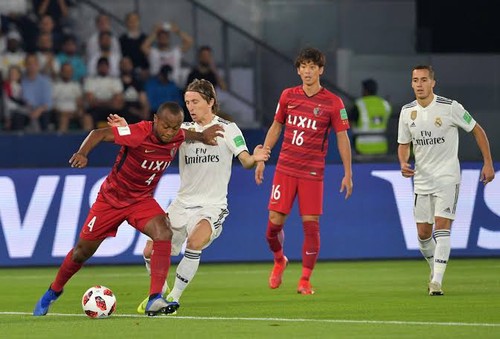 The first 25 minutes saw Real Madrid, especially Ramos, Kroos and Vasquez cede possession as Kashima Antlers played a high line and a close block in defence. Slowly Real Madrid began growing into the match, their passes began to click to the right directions and it only looked a matter of minutes before a glorious chance was wasted by Lucas Vasquez. Real Madrid continued to control the game and in the 44th minute, a brilliant and enticing one-two from Bale and Marcelo saw Bale shoot past Antlers Keeper.
The second half saw the match continue from how it was halted in the first half. Real Madrid continued pressuring the Japanese club and a horrendous back pass from their defender, who for a moment turned from hero to villain as he cleared a Benzema shot at the goal line. The back pass was read wrongly by the last defender and the keeper and Bale was on hand to shoot into a free net.
The third goal saw another combination of Marcelo and Gareth Bale to make it three. Same duo, same angle, same goal scorer.
A controversial goal was scored by Antlers in the 78 minute but it was rightly called onside. The goal could only serve as a consolation goal as Real Madrid held on to progress to the Club World Cup Final for the third season in succession.
MY THOUGHTS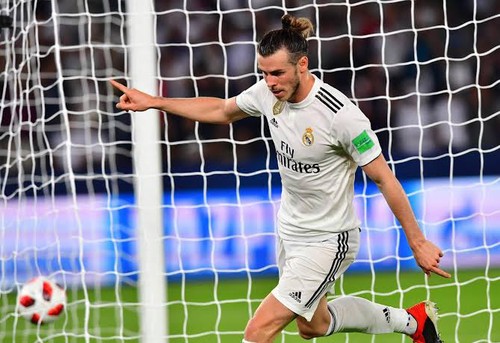 This win might be met with little recognition and analysis, but it goes beyond doubt that this same opponent almost pushed Real away from this tournament at this stage in 2017.
Real Madrid appear to be more solid in all areas of the pitch, without doubt the return of key players has been of great effect and importance but the most valuable and essential point to pick from this match is how vital Marcos Llorente has been ever since he was brought into the starting eleven by Solari.
His inclusion has enabled Solari and the team have the balance they so much needed and he not only breaks play and helps the defence, he appears to have improved in his attacking duties. Although we are yet to see his display against a team of higher quality, the young Spaniard appears to be a nice book for study and with time, he is likely to be the best in his position.
Another win for Solari and just one match away from winning his first trophy for the team, Real Madrid are looking forward to be the first team to lift the trophy three consecutive times.
THANKS FOR READING..
Note: All images are Google sourced