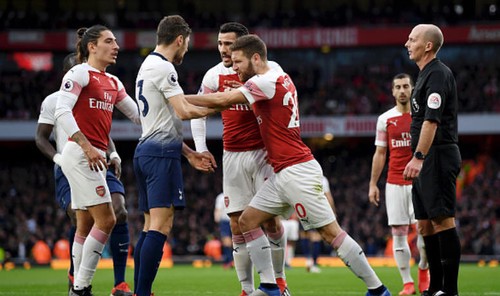 From banana skin strategy, to smoke bombs to public order offences, to confrontations from players, and finally, to Vertonghen's red card, the North London derby between Arsenal and Tottenham proved to live up to its much antcipated passion and engulfment of emotions as it ended in not just defeat for Tottenham on the pitch but also with queries outside it.
This article is put out for the weekly Happy Moan Day contest organized by Pete, this is one of the contests he organizes weekly yo enable bloggers especially the upcoming ones have something to write about and gain recognition. These contests of his has many advantages, view the link below for further information..
https://scorum.com/en-us/fishing/@pete/happy-moan-day-december-3rd-2018

ARSENAL VS TOTTENHAM
Tottenham visited Arsenal at the Emirates, hoping to put an end to Arsenal's impressive form ever since their last loss at the beginning of the season.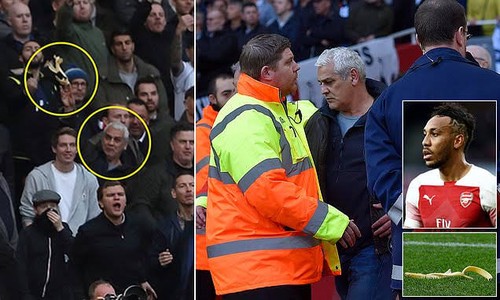 The match saw Arsenal open the scoring from the spot through in form striker, Pierre-Emerick Aubameyang and while he was celebrating in front of the Tottenham fans, a banana skin was pictured to be thrown at his front, if that was one of Tottenham's tactics to stop the prolific attacker from adding more salt to injury by hoping he steps on it on his way to their post remains a mystery. Although there are reports that it might be a sign of racism towards the Gabon striker. Several suspects has been apprehended and the matter taking care of with Tottenham board condemning the act and issuing a ban to the culprit.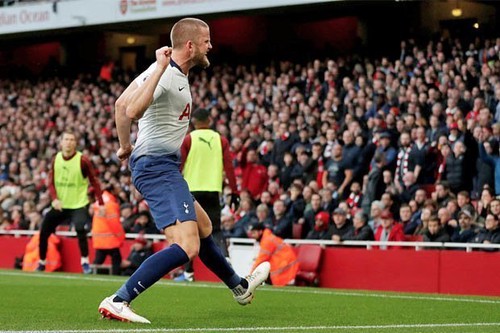 Tottenham would go on to equalize through a header from Eric Dier that rolled up the body of the Arsenal goalie and into the net. That equalizing goal saw Dier celebrate in front of the Arsenal fans. There were reports he was yelling at them to sit and Arsenal substitute Stephan Lichsteiner, who was warming up on the sidelines picked fault at Tottenham's wild celebrations and a brawl ensued which was later calmed with a yellow card to Eric.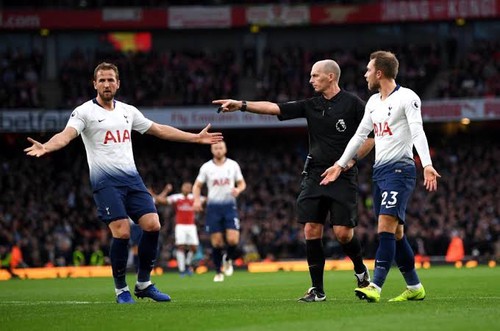 Minutes later, Tottenham were awarded another penalty after Son was brought down in the area and a beef between Tottenham's Sissoko and Arsenal Mustafi ensued and had to be contained for the match to continue. Kane would go on to convert from the spot and gift Tottenham a 1 goal lead.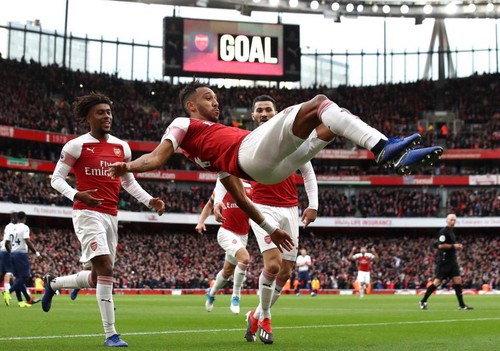 Tottenham's lead was not to last for the remaining 90minutes as Aubameyang scored again to level the scores with a stunning strike from outside the area, making it 10 goals from 10 shots on target in recent matches for the Gabon man . Little wonder a banana skin was being used to stop him from being a nuisance.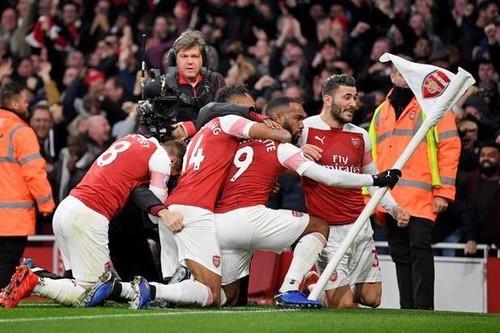 Arsenal substitutes, Aaron Ramsey and Lacazette, combined to put Arsenal ahead with a weak but well placed shot from the latter which quietly rolled into the bottom right corner of the net to give Arsenal the lead. Arsenal youngster, Toqueira would later run into the Arsenal defence and put the ball past Tottenham's goalie to put the icing on the cake and gift Arsenal the 3 points.
The game became officially over after Tottenham's defender Jan Vertonghen was sent off for a clumsy challenge on Lacazette.
Tottenham's coach, Mauricio Pochettino blamed their last Uefa Champions League encounter with Inter Milan for the loss as he claimed the players were tired after showing much strength and energy against the Italian team and Chelsea before them. It goes without doubt that Tottenham were outplayed and outclassed by Arsenal judging by the statistics and Pochettino can't blame fatigue because every team is supposed to have a good squad depth.
My advice for Tottenham is "Yesterday is gone forever, today brings another opportunity to right the wrongs of yesterday. Begin to cultivate the seeds of today and your tomorrow will be wonderful".
THANKS FOR READING..
Note: All images are Google sourced