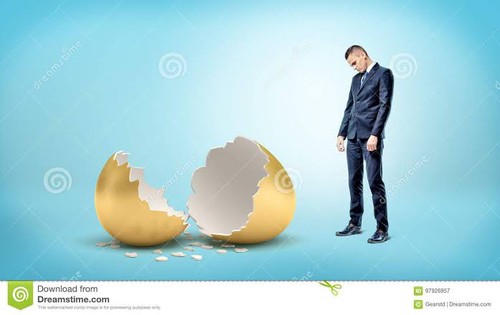 Every club in Europe harbor an unquenchable thirst of participating in the most prestigious competition in club football, the Uefa Champions League. Getafe is just one of those teams that patiently built their way to the position they are today, which is one that has seen them set eyes on playing in the Champions League next season only to see that sight blurred by Leganese in front of their own fans. Heart-wrecking innit?
This is my entry for the Happy Moan-Day contest organized weekly by Pete. The major intention behind this contest is to help build accounts on Scorum, give those unrecognized quality writers the necessary recognition and exposure and as well, something to write about weekly. Did I mention the rewards? Click HERE for more information.
Very few would have thought Getafe would come this far this season, with just thirteen games and 39 points left to play for, Getafe is getting closer to securing a Champions League qualification spot next season. Teams chasing them closely are Alaves and Sevilla with the former chasing Getafe with regrets.
Jose Bordalàs is current Getafe coach and the man behind the impressive performance of Getafe this season, the man about to take them to greater heights next season and this was the same man sacked by Alaves after winning the second tier division and bringing them to first division football for reasons I am dearth of at the moment.
Alaves would feel hard done by for sacking Jose because when you talk about solid and well balanced team with low budget in the league, you talk about Getafe.
Getafe is boasting Spanish La Liga's 3rd best defensive record and that is a very rare feat for a team their level. It doesn't just stop there, they have conceded just 2 times in 24 games this season in La Liga leading up to the match against Leganese. Is that all? No. Getafe has accumulated just two defeats in 17 games they have played away from home this season and those two defeats have come against giant Madrid teams. Very impressive isn't? That's to show you how solid and determined Getafe are this season and they look unstoppable already as they continue the race to maintain that 4th spot and secure a place for Champions League qualification next season and a permanent qualification if hopefully a Spanish team lifts the Uefa Champions League, a competition Barcelona is the only Spanish team remaining in, which automatically means everyone at Getafe or who has Getafe football club at heart would temporarily turn into a Barcelona fan once they are assured of 4th position come end of season.
With Sevilla to play leaders and giants Barcelona and Alaves to play Atletico Madrid, considering the level of the teams at play and statistics, one team was certain to stay top four after the weekend games and that was Getafe.
The Day Getafe Wish Never Came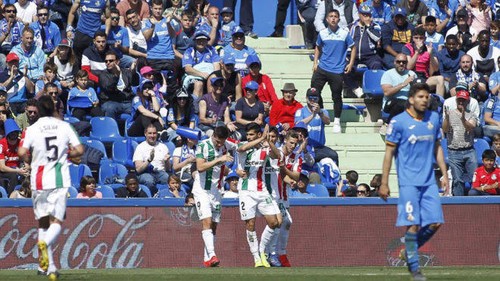 The deciding match incepted and Getafe were met with the most unexpected happening. Leganese coach knew fully well the state of the Getafe team and their aspirations but was bent on preventing them from achieving their aim, worst in front of their fans. Leganese rolled out a 5-3-2 formation that morphed into a 3-5-2 with the ball, blocking every attempt of Getafe to get behind their midfield and defence. Whenever the Getafe players tried to get into the Leganese penalty area with crosses, the defenders marshalled their old strikers very well. Everything Getafe tried in the first half proved futile and they were patient enough to go into half time level on scores, hoping to attempt some sort of plan B, related to getting crucial goals at the latter stages of the game when the opponents has apparently tired out, one plan that has worked perfectly well for them all season.
However, their anticipation was not to come to fruition as Leganese got a goal just five minutes into the second half. That goal dealt a terrible blow to the Getafe team and they huffed and puffed for the rest of the match without hitting the back of the net.
Late into the game with ten minutes remaining, Getafe pushed out to get that all important goal and at least secure a point from the game and if lucky and clinical enough before the final whistle, the three points. Leganese turned out smarter as they utilized the space Getafe left behind and ended up scoring another goal and sealed the tie in their favor, to the shattering of the hearts of the Getafe faithfuls.
That loss decreased the chances of Getafe ending fourth come end of season and achieving their sole aim but there are still much points to accumulate. My advice to Getafe is, "In football, you win some and you lose some. In every loss comes a lesson and the more you acknowledge your mistakes, the closer you are to success."
I am certain if Getafe keeps up the incredible form they are in lately, they would be one of the teams participating in the Uefa Champions League come next season.
THANKS FOR READING..