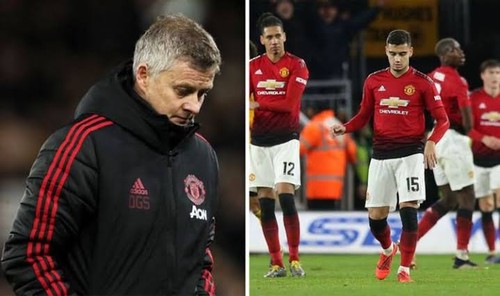 The early days of Ole Gunnar Solskjaer's reign as interim manager of Manchester United were filled with much enthusiasm and ecstasy. Time and time again he rode his horse past hurdles and fans would have hoped it continued that way but unfortunately, life wasn't programmed the way we would want it and someday, Ole would hit a wall and boy he did.
This is my entry for the weekly Happy Moan-Day contest organized by Pete. It is one of the two contests he organizes weekly and they exist to give bloggers something to write about weekly and especially, help promote and push forward new users. Click HERE for more information.
The honeymoon between Ole Gunnar Solskjaer and Manchester United began after a 3-1 loss to Liverpool and the sacking of Jose Mourinho that followed. Solskjaer was called up to manage the team temporarily and he began with a 5-1 thumping of Cardiff in front of their own fans. First time they have scored that much goals in a match in what seemed like a century.
Ten matches followed and every corner of the popular Theatre of Dreams were chanting the name of the Norwegian coach, asking for him to be retained as permanent manager after overseeing 11 matches with 9 wins, 2 draws, zero losses. Solskjaer brought back the popular winning spirit of the United team. He allowed freedom to the players that needed it and they flourished under him. Prior to Ole Gunnar's recruitment, Manchester United's matches appear boring and their style of play unconvincing coupled with the constant off the pitch problems in the team, fans held on with hope that there are other giant teams like Real Madrid that has gone through worse but got over it.
Under Solskjaer, it seems like the team were injected with some sort of "Quality performance drugs" that the same players that were boring to watch became a joy to watch. Players in the team that were thought unimportant and ineffective played a huge part in Solskjaer's win streak and unbeaten run.
It took till the 12th match for Ole's armour to be broken and it was done in a competition few of his players had the guts to participate in, the Uefa Champions League. Manchester United's loss came at the hands of French's Champions Paris Saint Germain after they were beaten 2 nil on their own turf. With the home and away rule of the competition, Solskjaer would go on to knockout PSG with a 3-1 win on their turf with a depleted team, pointing to one major aspect, FAITH OF A MANAGER IN HIS PLAYERS.
The European competition was one of the three major battle fronts United were fighting on with the league and the FA Cup the other two. Amongst these three titles to be won, United have a better chance to lift the FA Cup because they clearly do not have the team to lift the Uefa Champions League, a competition featuring elite teams from every top European leagues and overtaking Liverpool and Manchester city, with both teams sitting 18 and 16 points over United respectively. Realistically, the league title is but a pie in the sky for Manchester United and as such, they would need to look to the league cup with hopes of lifting a trophy this season.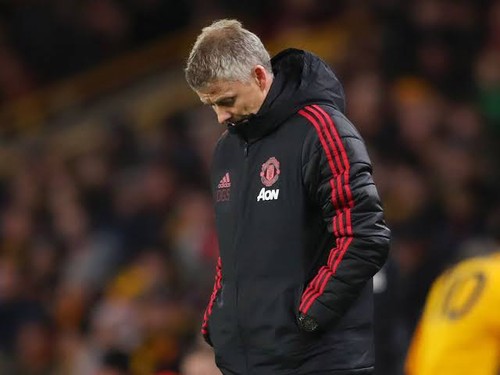 Another loss to Arsenal in the league, the second loss of Ole Gunnar Solskjaer's special and lovely United managerial career all but put an end to title dreams if at all they harbored any and they sought only to make it into top four.
The next match after Arsenal's loss was another shocking consecutive defeat to Wolverhampton in the league cup. That loss saw United exit the one competition they had a fair chance of winning after dominating possession and passes but couldn't break a resilient Wolves team which held on to their resilience and made good use of the few opportunities they were afforded to clinically send the red devils parking from the competition and if unlucky, trophyless this season.
It is only an ignorant fellow that would think Ole and Manchester United won't experience any loss in the footballing world and I would like to send few motivational words to Solskjaer and United, "Even the best of the best can have their worst moments. Nothing lasts forever in life and you can only enjoy the happy moments and brace up your spirit for the worse moments. Be ready to get up on your feet when you fall and run again, another glory days await you".
THANKS FOR READING..