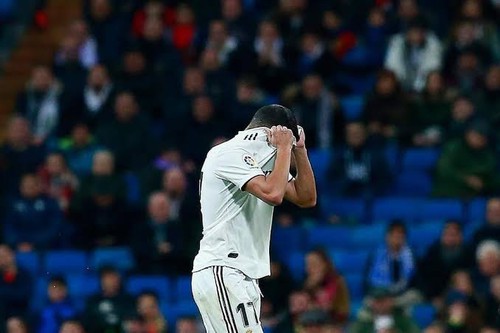 These words, Contentment and Complacency are contradictory. The former meaning, "happiness with one's situation in life while the latter, a feeling you get when you are satisfied with yourself". Personally, I feel contentment should be the go-to word when choosing between the two as to how one can handle the feelings that comes with being successful. Contentment leads to temporary happiness and a drive for another success arises, while Complacency outrightly leads to a relaxation and ignorance of nature, thereby inviting the inevitable downs of life which might lead to unending failures.
Attaching it to club team Real Madrid, Complacency is a feeling they once had that didn't last much long and the after effects is hunting them today.
This is my entry for the weekly Happy Moan-Day contest by Pete. You barely see these contests around the platform and its importance is underrated. You gain knowledge, get recognition and above all, get rewards. Check the link below for more information...
https://scorum.com/en-us/sailing/@pete/happy-moan-day-january-7-2019
A wise man once said, "one funny thing about complacency is that you might get rid of it for a moment, but you still find it creeping into your life at some point". Life is a journey of ups and downs, there will definitely be time for joy and time for sadness, time for winning and time for losing and in football, these terms are unavoidable.
Real Madrid are considered the most successful club team in the world. Over the years, ever since their inception as a club team, without doubt, there have been rooms for complacency but the doors to those rooms were shut before they were fully opened.
Real Madrid are not called the most successful club team in the world by chance, they have won everything there is to win as a club and won has won more major trophy than any other team in contention, Goliath or David.
The two complacent feelings by the team that led to a halt in achieving success in the footballing world I will be referring in my post are the 12 year(from 2002-2014) wait for another European crown and their current disappointing state.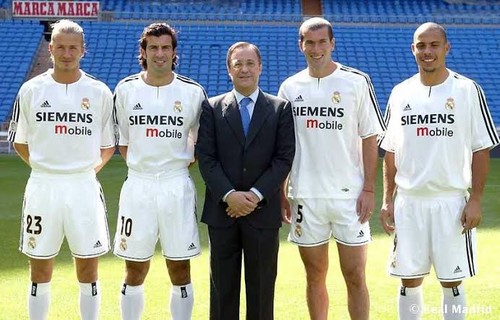 During the early 2000's, Real Madrid were blessed with the most decorated club team in the world. They had Iconic French Legend Zinedine Zidane, Brazilian striking wizard Ronaldo Nazzarrio, Portuguese legend Luis Figo, England's Pretty man David Beckham, to name but just a few. The team had all it takes to sweep every opponent away with ease, although they lost some matches but their display on the pitch was awesome. Real Madrid won the most prestigious club trophy, Uefa Champions League with these players in the 2001/2002 season and that was where the glory days halted.
These aforementioned superstars were aging gradually and the club management weren't cognizant of that fact. They didn't brace up for life without those superstars and as a result, paid the price with a follow up of years without being recognized as a top club and a depreciated account balance.
The performance of Zidane and his fellow superstars gradually waned as a result of age catching up on them and Real Madrid lost their shine.
It was until 2009, they forked out a huge sum for younger superstars, most noted of them, Portuguese wizard Cristiano Ronaldo. He was bought alongside Brazilian Kaka, the latter who would later leave the team as a result of lack of game time due to constant injuries.
Fast forward two seasons and a top coach was brought aboard ship. He signed more younger star players and propelled the team to their first league title after a long 5 year wait. Real Madrid hasn't won the trophy they were known for, the most prestigious club football trophy, the Uefa Champions league, and as a result, complacency was avoided.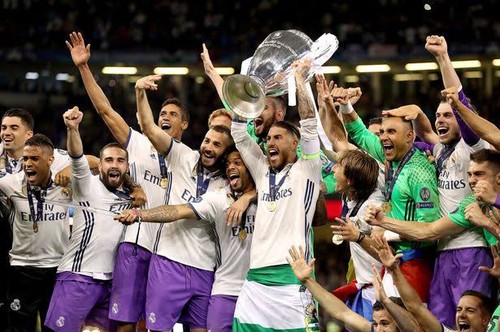 They were content with their little successes and aimed higher. Another top coach was brought and after a season of changes, the trophy that has eluded them for so long was finally in their arms again.
The next season after that win saw the team continue with their successful run with wins, they embarked on a long winning streak and along the line, complacency kicked in and they ended up the season without a trophy.
Another coach took the helm after two episodes of sacking ensued and he drove the team to a three consecutive wins of the most prestigious club trophy, including ending another 4 year wait for a league trophy.
The unbelievable achievement was celebrated until a recurring feeling of complacency took in, one similar to the first point I noted, inability to brace up for tough times.
Some would argue Real Madrid prepared for the tougher days by signing replacements to the aging players. Oh yes they did, of course they did. Captain and Defender Sergio Ramos with second most minutes played this season, 32 years of age. Striker Benzema with the most minutes played this year, 31 years of age. Midfield maestro, Luka Modric who has remained a regular despite been plagued by fatigue, 33 years. World best left-back and a regular Marcelo, 30 years of age. Five times World best player and serial records breaker, the main cog behind the wheel that propelled them to successes all these years of his stay at the team, constant starter and player with the most minutes played every season for the team, Cristiano Ronaldo, 34 years of age. Worst is, Cristiano Ronaldo was sold prior to this current season without a pure replacement, a gamble that has backfired today.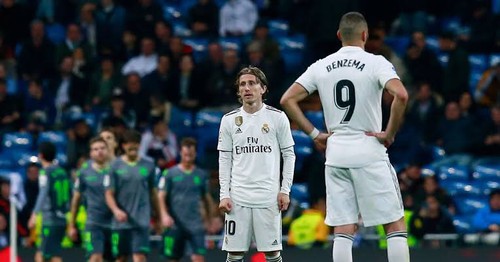 Recently, Real Madrid drew and lost their first two games of the year, their worst start to the year in recent times. Dropping 10points off the top at the league and sitting fifth in the table, undeserving of a team of their calibre and this is as a result of complacency.
The coach that managed them to those rare, essential and wonderful successes stepped down after the last success was achieved. Although we are lacking in knowledge of what exactly caused his stepping down and he wouldn't say either but there are rumours the team management are failing in ideas of how to promote the team and make sure they remain at the top competing. A few years of successes is not enough, when you get complacent while at the top, you get demoted as a reason for not retaining your strive that took you to the top. A coach that is innocent if you ask me was employed and sacked, the current one is undergoing series of sleepless nights trying to right wrongs and put the team back in shape. Had a decision to give those older players some rest and an opportunity to younger players, the future would still be looking very bright for the team today.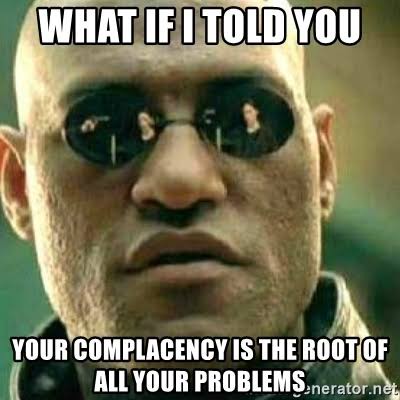 There is no cause for much alarm, the season just went into its second half and current coach, Santiago Solari is doing everything in his power to make sure their shine does not leave them.
My advice to the coach of Real Madrid is, "with great power comes great responsibility". Therefore, he should not be afraid to take those difficult steps of resting the older players for the younger and energetic ones to gain more experience.
THANKS FOR READING..
Note: All images are Google sourced