It hurts real bad imagining Real Madrid team and midfield without Croatian maestro Luka Modric. When you talk about legends to have played the game, Luka Modric undoubtedly sits on that table.
There have been reports of Modric retiring at Real Madrid, something that has been very difficult to happen for a very long time now. Even the mighty Cristiano Ronaldo couldn't but it is true it would be unfair to compare Modric and Cristiano as they both play different positions and represent their teams differently.
Right now, Luka Modric is reported by Marca to have agreed a contract extension with Real Madrid until June 2030. The Crotian midfielder has been signing one year contracts for the past 4 seasons as he has been thought to be irreplaceable. In reality, there is barely a midfielder on the planet right now with Modric's ability and to think the Croatian wizard is going to be 37 soon is all the more bewildering.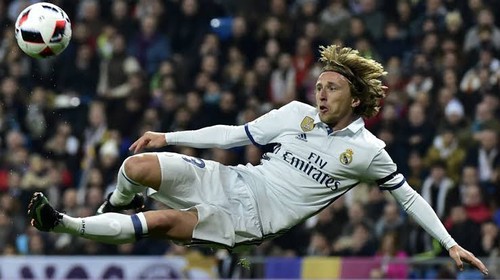 Luka Modric looks like he still has more years left in him but Real Madrid are already crying for his departure. Finding a replacement for him feels like an impossible task and they wish you were still in his twenties.
We don't get to acquire everything or ask for in life and someday, Real Madrid will have to say goodbye to Modric. Until then, we are enjoying his displays while we prep for the D-day.