The first player to be signed this summer and first to be unveiled by Real Madrid is Serbian Striker, Luka Jovic.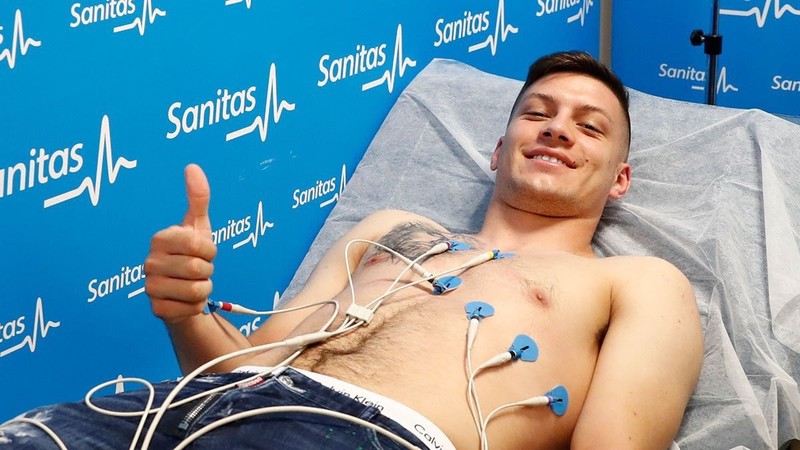 After ending one of the worst seasons in their recent memory, even the dust on the ground knew the Real Madrid team needed a complete overhaul. Virtually every position needed changing for the players available are either aging, tired of the team or needed extra competition to get them running again.
Goals were very much lacking in the team last season, with the goal-drought-recognized Karim Benzema becoming the team's highest goal scorer and that speaks volume of how dependent the team were on Portuguese ace Cristiano Ronaldo who left for Juventus at the end of last two seasons. When Benzema fails to score, the team loses points or front drive and that cost them too much last season.
Benzema the team's only reliable striker, as Mariano clearly looks like he hasn't got the Real Madrid vibe in 32. The French striker is clearly not as energetic as he used to be and understandably so, cannot amass a huge amount of minutes like he did last season and Real Madrid clearly needed a solid back-up.
Former Eintracht Frankfurt and Serbian striker, Jovic who lit the German Bundesliga with his striking instincts and goals last season was recruited by Real Madrid and completed medicals today. Jovic is the man expected to give Real Madrid what they have been missing since Ronaldo left and as well, give Karim Benzema the much needed rest.
Jovic was lately involved in international duty for Serbia against Lithuania and the striker left Real Madrid fans anxious to see him don the white shirt and perform next season with an outside of the eighteen yard box cruel curl of a goal to take Serbia 3 goals up.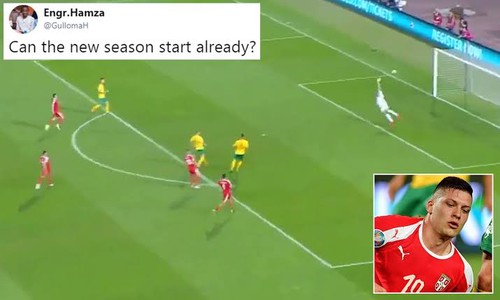 I for one as a Real Marid fan cannot wait as well to see Jovic in action. However, stiff competition is expected to be seen with Karim as coach Zinedine Zidane has always held his fellow French compatriot in high regards but Real Madrid wouldn't go through the stress of splashing 60 million euros on the Serbian for nothing.
Whatever the case may be, the attacking section of the Real Madrid team appears to be properly handled.
THANKS FOR READING..