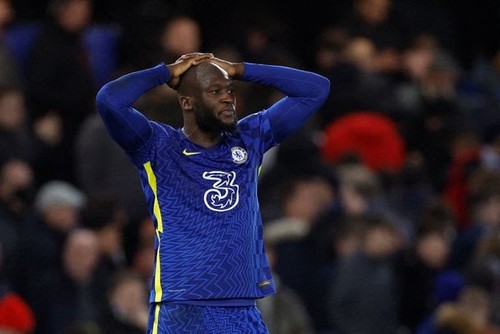 Somwtimes players are swerved into saying things they don't mean or don't wanna say to the media and later on, their words are either aired exactly as it was spoken or aired out of context. In the case of Lukaku, it is yet to be confirmed that his words are twisted or he actually talked down the Chelsea football club, his team.
Romelu Lukaku
Chelsea broke the bank last summer to land Romelu Lukaku from Inter Milan. It is reported that Chelsea sought his services in order to bolster their attack, not because he was really needed. Chelsea saw how Lukaku wrestled Cristiano Ronaldo for the Golden shoe award in Seria A and deemed it fit to re-buy the Belgian.
Lukaku has played 17 matches for the English side this season and scored 7 goals. He looked to be finding his feet in this changed environment before injury struck. Returning from injury will see Lukaku playing second fiddle to the likes of Werner, Havertz, Mount, etc, which is reported to be part of what prompted the Belgian striker to spout odd words about the London club.
In an ill-timed interview, Lukaku is seen voicing his dissatisfaction with Tuchel's formation and further apologized to the Inter Milan fans on the way he departed the club, hinting of his possible return soonest. Lukaku is quoted as saying; "I think the coach has chosen to play with another system, I just have to not give up and continue to work and be a professional," Lukaku said in his interview with Italian media.
"I am not happy with the situation, but I am a worker and I must not give up."
Lukaku got the axe from the squad against Liverpool after the interview went viral and it remains to be seen if Tuchel will recall him back to the starting lineup.