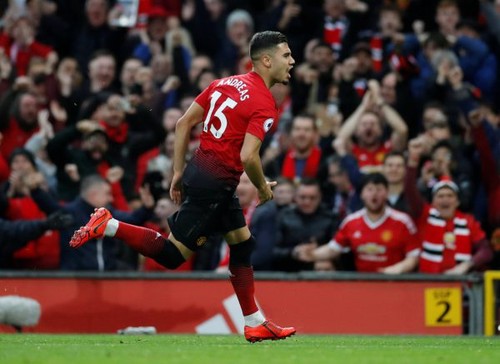 Recently, I was reminded through the recent displays of the Manchester United team that the absence of certain players in a team dampens the spirit of that team.
A terrific start to the season for Manchester United would see them thump London side Chelsea 4-0 and pick up some other interesting wins but all of a sudden, everything died down and the Red devils began to be known for woeful displays and point droppers.
All these happened to Manchester United after striker Anthony Martial, left back Luke Shaw and right back Aaron Wan-Bissaka were all injured. Those players according to the series of annoying and unimpressive displays that followed showed how vital they were to the team.
Fast forward weeks later and both Anthonio Martial and Aaron Wan-Bissaka are back into the team and they are banging and shinning again.
Today against Brighton, Manchester United produced one of the best performances we have seen in recent years. Albeit against a lowly rated side in Brighton but the red devils made sure they dominated in every area till the end of the match, winning by three goals to one.
The score of Manchester United against Brighton would have been much larger in number had Marcos Rashford especially put on his scoring boot.
The England striker however got a goal but almost missed it by a margin and several other chances came begging his way but he squandered them all but yet they kept breaking through the Brighton lines easily and creating dangerous attacking opportunities of which James was mainly the orchestrator from the right wing.
It is becoming fun watching Manchester United again and as a lover of the club, I hope their great form continues.
Thanks for Reading