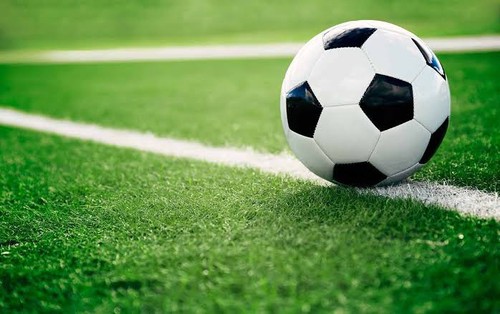 Soccer also known as football is one of those sports that brings the world together. People of different opinions, people in the midst of war, people with hatred for each other,, all are most likely to come together when the word "Soccer" is mentioned. The sport that gives you joy and pain at the same time. Just bearing in mind that you are about kicking a ball or participating in a soccer match, the feelings is inexplicable.
This is my entry for the weekly Freaky Friday contest organized by Pete. It is one of the two contests he organizes weekly that mostly benefits upcoming bloggers and newbies and for this week's contest, I am putting down a true life happening on paper.
Are you new to Scorum and hoping to build your account, are you a blogger struggling to get noticed or the required recognition for your work on Scorum, this link is where you find solace.
Growing up, soccer was the one and only sport I was willing to do anything to engage in. I was totally obsessed with the sport to the extent I would go to the field in the morning and play soccer till it's evening without meal.
During school holidays, dad would make sure I don't play football all day by providing me with some books for studying, requesting that I tell him of what I studied when he returns later in the day from work.
I would go out to play football early that morning few hours after Dad has left for work, hoping to return home, freshen up and do some studying before Dad comes back. Unfortunately, I would find myself mesmerized by the sport that I forgot I was given an assignment only to get home and get some whipping but that didn't stop me from playing football, as a matter of fact, nothing did.
I am a very good football player, a versatile one at that. I am a good goal keeper, I can defend centrally very well, I am also a good passer of the ball, a nice midfielder. We sometimes play street matches and I was one of the first names on the list to represent. I continued to improve my skills on the ball until I got the most important call of my life and one I very much deserved.
It was Christmas holidays. I and my family travelled to our hometown to spend the holidays. Christmas holidays and the travel to our hometown was the best we boys look forward to those days. We get to meet our relatives, free as a bird, with little or no disturbance but more of the enjoyments and fun.
My football obsession continued at my hometown, I and my cousins would set out to a small open ground close to our house, set up a gap between two huge stones and the same at the other end of the ground. We would enjoy the fun that comes with playing football until everyone is exhausted.
Two weeks to the end of our stay at my hometown and the end of Christmas holidays, we learnt of a football tournament to be held in out hometown organized by an affluent man of the community. It was not played every year due to lack of sponsors but whenever it is being played, it brings a feeling of togetherness as we all march to the field of play from our homes to cheer for our favorute teams. The team that wins the tournament gets prizes in cash, food items and any other nice gifts from supporters and sponsors. My dad and my uncles thought about creating a team for the tournament from our families. Unfortunately it was too late as registration has already ended and we got the information very late.
Early in the morning of the first matchday, a cousin brother of mine ran into our compound and sought my attention. After exchanging pleasantries when we met, he explained that he is part of a team competing in that tournament but they are incomplete, they needed a goal keeper and he wanted to check on my availability to help them guide the post.
I felt joyous, if I manage to participate in that competition, it would be the highest I have reached with my love for football. I would get the chance to show the world what I could do and why my love for football can never wane instead it blossoms.
I accepted to stand in between the sticks, despite not being a goal keeper for much part of my football life, I was confident enough to utilize my height and help my team win the competition.
The tournament began that day and we played our first match, we won flawlessly as I managed to catch just three shots because of the solid rock defenders in front of me. This all the more increased my confidence heading into the next game. We also won the next group stage match and the one that followed, qualifying us for the knockout stages.
The knockout round proved to be the most competitive stage of the tournament as teams that qualified from their respective groups were very well expereinced. I conceived my first goal of the tournament in the first knockout round, the quarterfinals but the experience in my team laughed last. We ended up winning the match 3 goals to 1 and proceeded to the semifinals, the round that the worst happened.
Freaky Friday, Freaky Semifinal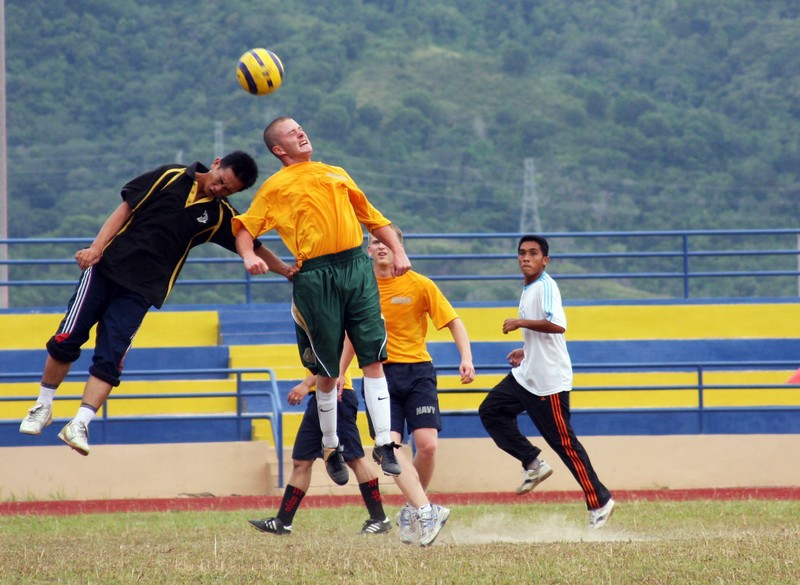 My team and I could see ourselves getting closer to winning the tournament and as well, the prizes that followed in cash. We were very confident although a bit afraid because we are going against one of the best teams in the tournament with a goal keeper considered more "De Geaed" than I was, probably because he has conceived most shots in the tournament and he is still standing.
We dressed up for the match, our captain said the usual motivating words and we stepped out onto the pitch. After pictures was taken, we said a little prayer together and each took his position.
The match began with the kind of intensity you would expect of a semifinal match. Both teams refused to allow the other any chance to get close to the penalty area, not to mention shoot at the goal keeper from a close area. For the first 10, 15 minutes, it was clear the game plan from our opponents. They shot at me from any distance provided it would be a shot on target. A game plan devised from the only goal I conceived in the tournament yet, a thunderous shot from outside the 18 yard box that I found difficult to keep out.
Maybe they thought, I have conceived just one goal in the tournament because my defense has been very solid and protective of me and the one I conceived was as a result of a shot from outside. However, they failed to note that I conceived that goal because striker Simon was carrying a missile and not a left foot and he also needed luck for the ball to reach that angle it got to that day. Provided they had no Simon in their team, I made a mockery of every shot they played in until they realized it was a lost cause.
The second half started pretty much like the first, the intensity was high and our opponents came out with another gameplan this time around, it was to target our best players. Firstly my cousin, who was our striker and the top goal scorer of the tournament as at that time was sent to the ground time and time again. Whenever one of the players that fouled him gets yellow carded, another player takes on the responsibility. It continued like this until their plan backfired. A frustrated and desperate defender of theirs sent my cousin crashing on the ground after he feigned his favorite left foot and skipped past two players before entering the penalty area and was brought to the ground.
A penalty was awarded to us and my cousin calmly converted it to increase his goal tally of the competition. That goal began a war without guns. The furiousness of our opponents increased and we had to do all we can to match their intensity if we are to progress to the final. They attacked us like a wounded lion and we stood firm and calm and did our best to weather the storm. Little did I know that I would be paying the huge price for my team that day.
Five minutes to the end of the match, an opponent collided harshly and dangerously with our striker(my cousin), the collision was so bad that we all rushed to the scene. On getting there, our striker managed to have survived it but the opponent didn't. He was rolling on the ground writhing in pains and needed medical aid. Few minutes later, he was carried off to be replaced. What surprised us most was that a foul was called against us as we saw a player from the opposing side looking to start play normally. My fellow players rushed towards the referee to enquire why a foul was called against us when it was a neutral clash and before the first person could get to him, the referee has already blown his whistle. We were disorganized at that point especially the defence in front of me and a through ball was sent in by our opponent for his strikers, seeing what had happened to my defenders.
I thought immediately about what to do as I watched that ball roll on the air and on the ground is three strikers running to meet it. My defenders and fellow players stood in two different worlds for that moment, should they chase that ball or continue their run to address the referee with my cousin who was already standing and speaking to him. While they were in a state of chaos, I decided within myself to do something heroic but then stupid. I intended never to allow a goal get past me, even if there is a possibility the referee will cancel it as a result of our protests. I took the decision of rushing out as fast as I could to reach that ball before my opponents could. Tochi one of the strikers approaching was the first to reach the ball and I was few inches away from him when he got to it. Immediately he sought to shoot, I stretched my legs, arms, body, everything. I stretched my lengthy body towards the ball and luckily blocked it but unluckily broke my leg doing it.
Tochi stepped on my laps at first with all his weight, making me feel like my bones were shattered. Next falling process saw him hit me terribly on the face with his elbow, that was a sore sight, I tell you. In a nutshell of that happening, I lay there in pains and thought. "Could I be seriously injured?",
"Would I miss the remaining minutes and then the final?"
Wow, I just felt terribly and horribly bad as my players left the referee and ran towards me. Medical attention was sent for and I was taken to the nearest clinic for treatment.
Later that day, my parents came and I was told we won. I tried to be happy and proud of my team despite harboring some sort of sadness within.
The final came around the next two days, my boys went and showed the stuff they were made of, especially my cousin. I later learnt we won the tournament and my cousin won the best player and top goal scorer. It was a very bittersweet feeling for me but I did my best to enjoy the success.
Next day my cousin came over and handed me a token of my own share and my medal. I wish I were at home right now to take a picture of the medal and show you guys. That medal was the first and only medal I have got as a local street footballer and as such, cherish it as it reminded me of a winner that I was.
I thanked my brother so very much with a warmth hug and bid him goodbye. Well, I think I am reminiscing and getting emotional again so, goodbye as well..
THANKS FOR READING..