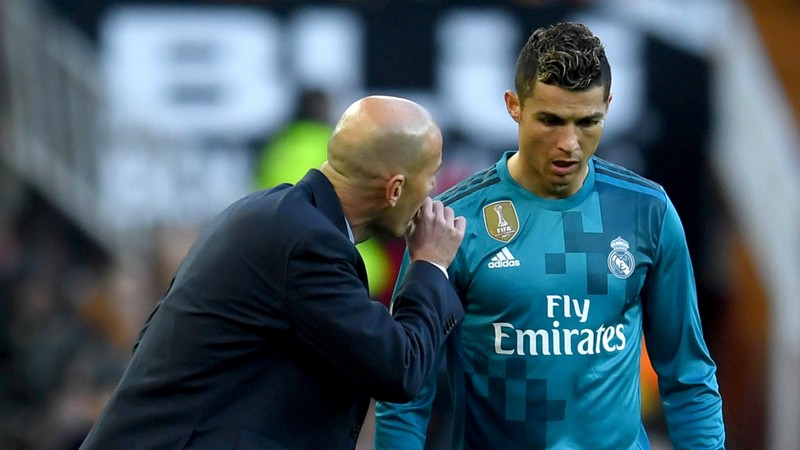 Real Madrid football club has consistently ruled Europe and their domestic league, the Spanish La Liga since their inception as a club, more reason they are still regarded today as the most successful football club in the world.
However, as with typical life, nothing lasts forever and they were times Real Madrid are left in the shadows of other club competitors and from 2002, when they last won an European trophy, courtesy of a masterclass goal from Zinedine Zidane, the trophy continued to elude them until Cristiano Ronaldo's arrival.
Before Ronaldo's arrival, Real Madrid have exited the Uefa Champions League in knockout stages and were knocked out in that same stage the year Ronaldo arrived before coach Jose Mourinho arrived to take them past the stage and further up the competition chart.
For three years, Real Madrid exited the European competition in Semi finals but the competitive spirit was building. The fourth year saw them celebrate another European trophy and won three more in the next four years all with Ronaldo leading their attack ferociously.
Their last Uefa Champions League was met with mixed feelings as it was announced Ronaldo is leaving for Juventus. Fast forward two years today since Ronaldo left, both Real Madrid and Ronaldo have lost that special touch they have with the competition. Ronaldo is struggling to score as freely as he did when at Real Madrid and the Spanish giants has once again, returned to their usual knockout stages exit in the competition.
Both player and club will look back at their previous achievements, photos and weep over their unfortunate divorce but life will go on, with or without Ronaldo. However, the question is, for how long will Real Madrid struggle without Ronaldo?