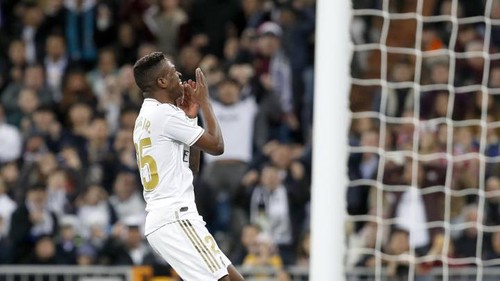 Los Blancos did everything right but put the ball in the back of the net against Bilbao yesterday. The whites huffed and puffed for the entire 90 minutes but were thrice denied by the woodwork and apparent man of the match, Athletic's goal keeper, Simon.
For the third match in a row, Real Madrid dominated for much of the ninety minutes but could only manage a draw at the end. First it was against Valencia in which mother luck helped them salvage a point with the last kick of the game. Next it was against Barcelona and against Bilbao last night.
Zidane might justify his team's inability to score goals despite dominating with the absence on key attacking players in Marcelo and Eden Hazard. Both these players aren't pure goals scorers but they stretch defenses and open up huge extra space for attackers. Both are currently out through injury and Zidane cannot wait to get them back and in full form.
Against Athletic Bilbao, Thubiat Courtois continued within the sticks, Sergio Ramos and Eder Militao partnered each other in central defense, Davi Carvajal in his natural right back position and Ferland Mendy at left back.
The midfield witnessed Luka Modric, Fede Valverde and Toni Kroos in a three man midfield while Rodrygo and Vinicius both flanked Karim Benzema in attack.
As always, Vinicius Junior drew noise from the crowd with his neat dribbling but bad end product. The Brazilian winger was a constant menace in the right hand side of the Bilbao defense and they found it difficult containing him.
Other Real Madrid players put in their best to make sure the whites scored a goal but it got to a point everyone started realizing they were destined to either win or draw but definitely not to win. The ill-luck continued with the whites into stoppage time as substitute Luka Jovic saw his header hit the bar, further frustrating the whites.
It is another two points lost and a two point advantage given to Barcelona heading into 2020. Can Real Madrid topple Barcelona and win the La Liga?
Thank you for Reading