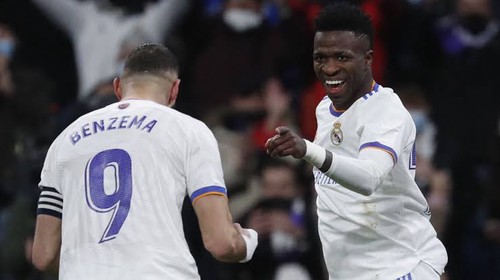 In a match that started in frantic fashion, it surprisingly turned out to be a one-sided encounter as Real Madrid showed once again why experience for the most times, tops the class in football.
It was a final, like Zidane will always call it. Real Madrid sought to extend their league at the top of the table to 8 points with 2nd place Sevilla having two outstanding games.
Matches against Valencia are always tough and entertaining. It started as expected as Valencia drove Real Madrid back into their own half and won two corners just as the match was starting. However, as opposed to the Getafe game, a huge threat was on the pitch in white for Valencia to monitor and this gave way for Kroos and Modric to quietly find their feet and assert control over the match, with the former exchanging midfield positions with the other two midfielders constantly, something that is rarely seen.
Real Madrid began to take the battle to Valencia minute after minute and Modric would see his effort hit the woodwork, just like in the Getafe game last time out.
The goal scent kept getting stronger and not long after the Modric miss, Casemiro's solo run will end with him brought down in the 18 yard box and Benzema converted the spot kick to get Real Madrid ahead.
The first half will end with the 1-0 scoreline and the second began the same way the first ended, Real Madrid still very much in control.
A quick one-two pass between Benzema and Vinicius will see the latter struggle a bit for the ball with the opponents which will later fall in front of him and he calmly slotted it into the net with just the keeper to beat. Vinicius will further extend Real Madrid's lead to 3 with a header off the rebounce from Asensio's shot.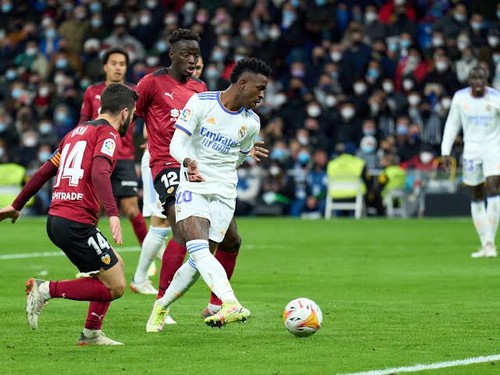 Real Madrid's left back Ferland Mendy will pull off an immature move as he unnecessarily dragged down a Valencia player in his own box and the referee pointed to the spot and dished him a yellow. Guedes will step up to take the penalty and Courtois was on hand to save the first effort but could do nothing with the rebound header from Guedes and it is 3-.
The game continued to yield attacking benefits and it looked like it still had goals in it and hell yea was there more to come. Benzema will make it 2 for the night after a neat play from Ferland Mendy and Kroos saw the left back play in a neat pass for the Frenchman to trap, turn and fire past the reach of Cillessen.
Real Madrid would miss further chances to extend their lead before the final whistle was blown but they will definitely enjoy this one and set their sights on the forthcoming supercopa match with Barcelona. HALA MADRID!