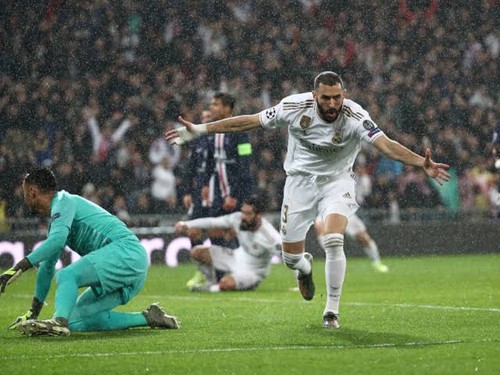 It was a night of mixed feelings. The whites played so very well from start to finish and were unfortunate to not go home with the win after two moments of relapse saw PSG score two goals under three minutes to draw level. You don't make mistakes against a team of PSG's caliber.
The greatest surprise of the match came before the start. Real Madrid coach Zinedine Zidane has published his line up and it definitely was an unexpected one. Isco Alarcon who has very few minutes within his belt this season was included in the starting lineup in place of Bale and Rodrygo, two sure starters.
It became obvious later on why Zidane pushed the Spaniard into his starting eleven. He was tasked with man-marking Marquinhos and depreciating the Brazilian's influence in the game. Not only that, Real Madrid also needed players that can hold the ball and draw falls, frustrating the PSG players. Isco perfectly fit into the system and the only doubt we had at the beginning was the form of the Spanish midfielder.
As the match began, PSG showed a sign of superiority through Mbappe who used his skill and agility to cause the Real defense a moment of panic. The whites recovered after then and it became a one-sided story.
Real Madrid dominated in all areas of the pitch, forcing the PSG players back into their own shell and forcing former goalie Keylor Navas into making crucial saves. They pressed well, shot well, dribbled well (Isco and Hazard specifically) and defended well. Real Madrid ended up scoring two goals in the match and looked certain to win until a loss of concentration and miscommunication between Varane and Courtois saw PSG pull one back and ended up scoring another less than two minutes later.
Real Madrid rallied again with all they have got and Gareth Bale who played the last ball of the night rattled the bar with an injury time free-kick and so it ended all square for both teams.
I will be breaking down more details about this match and the Real Madrid teams in coming days, until then, enjoy the highlights of this game and do not forget to tell your favorite team to be praying against being paired with the whites for THEY ARE BACK!
Thanks for Reading