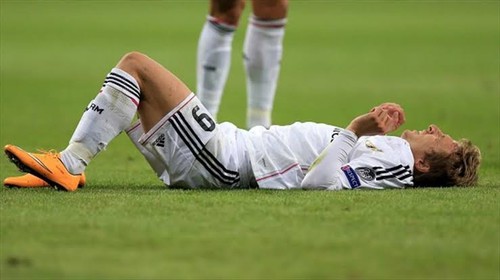 The return of the King will be followed with the exit of a Prince
Injuries and suspensions has been the severe case with Real Madrid's squad since the inception of the 2019/2020 season. It became severe to the extent summer signings brought in to bolster the weak spots in the squad were all left out in match day one of the season due to injuries.
Injury to Marco Asensio which is reported to see him out of the major part of the season is considered the major reason Gareth Bale and James Rodriguez are still at the club today. Brahaim Diaz, Eden Hazard, Rodrygo Goes, Eder Militao, Ferland Mendy, Dani Carvajal and Nacho Fernandez have all had their injury issues before the official start of the current season. Into the season as these aforementioned players were returning to match fitness, James Rodriguez and Isco Alarcon picked up their own respective injuries and limited the attacking options of the team. James Rodriguez is reported to have ditched participating in the brief International break last week with hopes to return to match fitness before the next league match approaches. He was pictured in training and it is currently safe to assume the Colombian will be part of the match day squad to face Levante this weekend.
Just while we were excogitating on the possibilities of Real Madrid getting James back in full form before the weekend another news has hit us of the current Fifa Balon D'or holder Luka Modric diagnosed with a muscle injury and is expected to miss the matches between Levante, Sevilla and Osasuna in La Liga and Paris Saint Germain in the Uefa Champions League. The experience of the Croatian will be duly missed and Real Madrid will have to find a perfect replacement for the Croatian.
Conclusion
We all know injuries are part of the football game and are absolutely inevitable but this case with Real Madrid is very different. About 85-90% of the squad numbers have had their own case of injury ever since this season began and this is beginning to prove troublesome not minding the effects it will have on the Coach's selection tactics. As a fan of Real Madrid, we will only hope these injury issues are tackled with great care and see to it that the players spend much time on the pitch than on the treatment table.
THANK YOU FOR READING