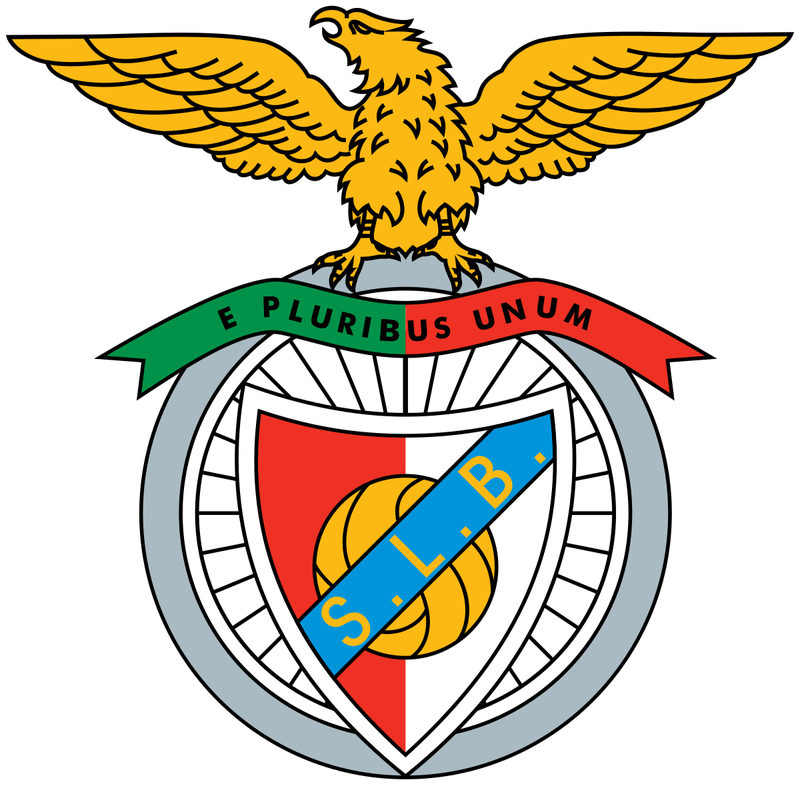 As I was running across tabs of research on my device, I got to a tab that had a shocking headline. I paused whatever I was doing to read the contents, and behold I was alarmed at what I saw and read. Never a moment have I heard, seen or read such story my entire life and yet it happened about half a century ago. I guess the saying "We learn everyday" is so apt in this case.
Benfica, also known as Sport Lisboa e, is a sports club based in Lisbon, Portugal. Benfica is reported to be the most successful Portuguese club team, domestically and internationally. With a total of 82 trophies in their trophy hall, Benfica has gone on to sketch their name permanently in the history books of football. With notable mentions of their heroic halt to Real Madrid's European dominance with consecutive European cup wins in 1961 and 1962.. But after that win against Real Madrid in 1962, things fell apart in terms of international competitions for Benfica as they have reached the sea they once crossed twelve times but end up drowning ever since while trying to cross it.
DID YOU KNOW???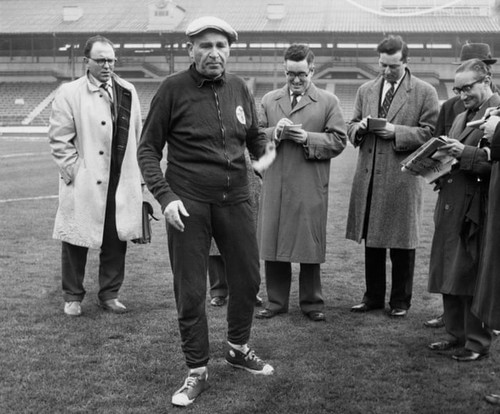 Bela Gutmann was the magician, tactician and orchestrator of Benfica's glorious triumph in 1961 against Barcelona and in 1962 against Real Madrid.
Bela arrived Portugal FC Porto in 1958. He helped Porto overcome a five point lead by Benfica to lift his first ever Portuguese title. After that triumphant season, Bela jumped ship for Benfica, where following his entry, about 20 senior team players were sacked and a host of youth team players were promoted. Bela lifted the Portuguese title again with Benfica and retained it the following year alongside winning the European Cup.
THE GIST!
It was reported after Bela Guttmann won the European cup for Benfica in 1962 for the second consecutive time, he went to the Benfica board and requested for a pay rise, unfortunately, not minding the success he has brought to the team, he was turned down. Bela Guttmann frustratingly quit the managerial job at Benfica but he made sure he left them a piece of his heart, a curse. Guttmann was said to have cursed Benfica with European failures for the next 100 years. Following that statement/curse, Benfica has lost the 8 consecutive European finals they have competed in.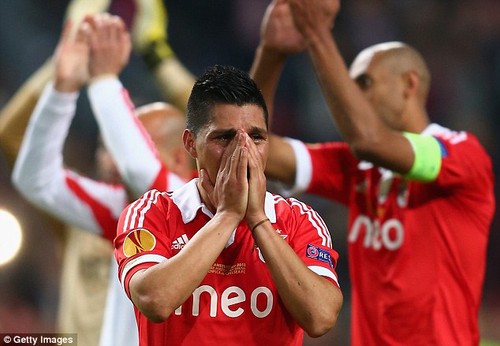 BENFICA SINCE AFTER THE CURSE..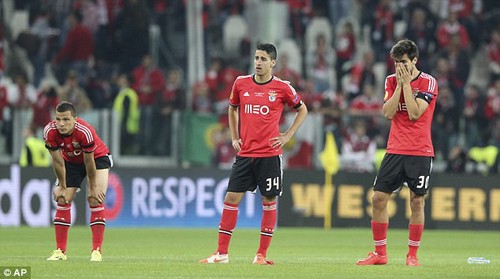 Benfica appears to be hunted internationally by that curse from Gutmann ever since, no matter how much they try to decorate and cover up the truth and the fact, it is oh-so glaring that it is affecting them and has been affecting them either mentally or psychologically since the curse was laid on them in 1962. It has been 56 years already since the curse and Benfica has reached 8 European finals but lost all.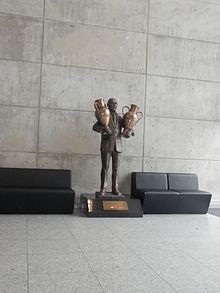 A statue of Bela Gutmann with him holding the two precious European cups he won was erected by the Benfica board as a means of appeasing Bela and pleading he lifts the curse, to no avail. Portugal International Eusebio, who was one of the opportune players to lift the trophies and to have played for Guttmann was reported to have gone to Guttmann's grave prior to their European final clash with Sevilla in 2014 to plead for the curse to be lifted. Despite Eusebio's plea at the grave of Guttmann, Benfica went on to lose another final after penalty shoot-out.
THE FANS..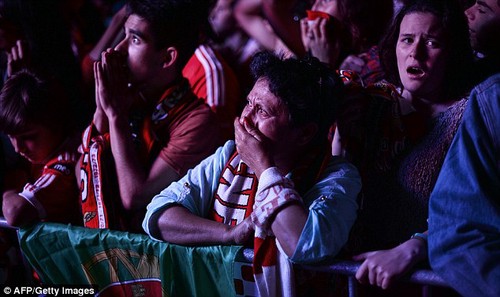 Before and after every final loss, that curse from Guttmann will always remain engraved in the hearts of every Benfica staff, players or fans. The fans will only wish the board had adhered to Guttmann's plea for a deserving pay rise and save them the current heart-ache.
Today, the most painful aspect of Guttmann's story to the fans is the fact they still have to wait for 44 more years to get a higher percentage or probability of lifting an European trophy, that is if Guttmann's curse is the reason behind the jinx they have been facing..
DO YOU THINK GUTTMAN'S CURSE HAS BEEN THE SOLE REASON BENFICA HAS BEEN UNABLE TO LIFT AN EUROPEAN TROPHY SINCE 1962 DESPITE PLAYING IN 8 FINALS?