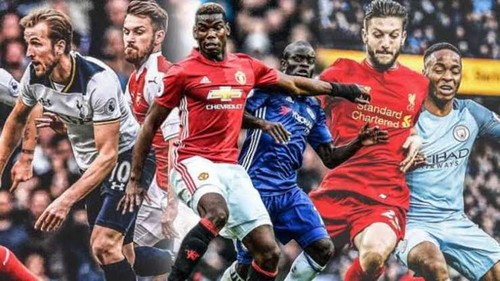 You would agree with me all you soccer lovers that there is barely a sweeter feeling than looking forward to a weekend of the English Premier League. A weekend of passionate cries and shouts, the smiles on the faces of the winners and the frowns on that of losers is just special.
This past weekend witnessed the return of the most popular and exciting league football in the whole wide world, the English Premier League (EPL). Runners up by a point margin Liverpool opened the season with a 4-1 win of newly promoted Norwich City at Anfield. The next day, defending Champions Manchester City on seeing how their greatest and toughest rival last season kick-started their season decided to secure their indomitable status by thrashing Westham 5 goals to nil at the London Stadium while Tottenham who finished third last season survived a scare in the latter stages of the match as they equalized an early goal from Aston Villa and striker Harry Kane went on to make sure they finished with three points with two quick fire late goals.
The other top teams continued their run to May 2020 on Sunday as Arsenal managed to secure a 1-0 win against Newcastle while Chelsea FC were so very unlucky to be playing one of the giant teams in England, Manchester United on a day Mother Luck happened to have embarked on a mission not related to football. The Blues hit the crossbar twice in the first half and saw the ball more often than their opponent but ended up on the losing side because the players of Manchester United were putting on their goal scoring boots.
With the way the score line panned out, it is convincing to the unbiased that Manchester City is likely to defend this EPL Title for the second consecutive time. They looked hungry as always, hungrier even. They outscored every other team that played this past weekend and still looked and played very much like the City England teams has always feared.
The team that came close to replicating City's goal numbers is Manchester United and more impressively, they scored 4 goals against a huge team as such as Chelsea FC and looked very much ready to challenge for Champions League spots this season. Liverpool FC opened their campaign with four goals as well but conceded one. It is wonderful performance worthy of applaud but they would regret not adding to those goals after they watched Manchester City ride past them with two goals extra.
Arsenal and Tottenham looked unconvincing especially the latter team but it is just the start of the season. There is still enough time to judge and make analysis and until then, we will have to cheers to the new EPL Fun season.
THANKS FOR READING