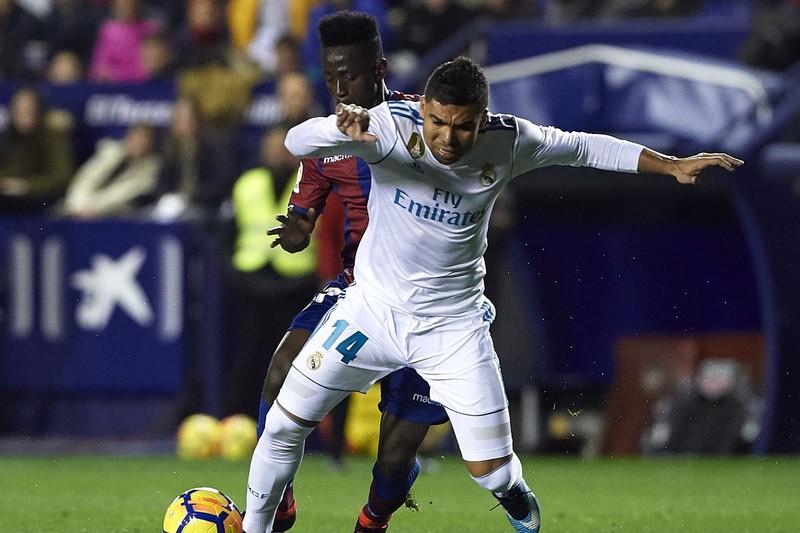 At the moment, I am still trying to depict Real Madrid's coach, Zinedine Zidane's plans for Casemiro not missing the El Clasico as the Brazilian hound is one yellow card away from missing the ultimate encounter.
Coming weekend, Real Madrid will be battling it out with Valencia at the Mestalla, four days after; they would be at the Camp Nou for the El Clasico battle. Both matches are very crucial to Real Madrid's quest for a 34th La Liga title.
The match against Valencia is extremely important for the whites as they cannot afford to lose a point before playing Barcelona at the Camp Nou as both Barcelona and Real Madrid are both sitting joint top at the table heading into the weekend.
Real Madrid is already without Marcelo and Eden Hazard for the El Clasico. These are very crucial attacking players. However, defensively they appear complete, at least until after this weekend. Casemiro, the team's best defensive midfielder is currently on four yellow cards. What this means is that a yellow for Casemiro this weekend against Valencia will see the Brazilian miss the Barcelona clash, which is definitely going to be a bad miss for both him and the club.
Will Zidane risk Case this weekend, in a match that is definitely going to be tough? This has been the question on my mind. What exactly is Zidane's plan for the Brazilian and how can he make him avoid a yellow at all cost if he is going to play against Valencia.
The clash at Mestalla this weekend is a must win for Real Madrid. For them to beat Valencia, all legs must never get tired and this involves tough marking. Casemiro, who is the team's best marker is likely to be yellow carded or even red carded at some point if he desires to save his team and earn them the three points at all cost.
Case playing safe would most likely grant Valencia the upper hand in this clash. With this in mind, Will Zidane rest Casemiro against Valencia or risk him with the preparations of missing him against Barcelona?