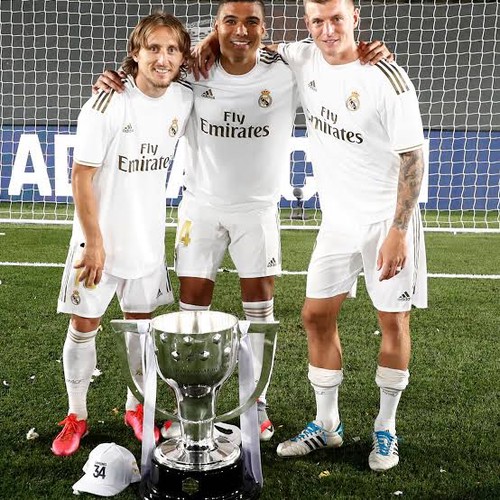 In football, it is not everyday you get to be so lucky that signing of players go as planned and they end up fulfilling your heart desires.
Till date, there is one team that can never find words to express their gratitude as they have never been so lucky as to purchase players that later exceeded expectations.
In 2012, Real Madrid announced that they have bought Luka Modric from Tottenham to help strengthen their midfield and increase competition.
Less than two years later, Real Madrid announced that they have signed Toni Kroos from Bayern Munich for a fee around €30 million Euros.
The following season will see Real Madrid trigger a €7.5 million buy-back clause for Casemiro. A player they loaned out to FC Porto after they were less impressed with his performance for their B team.
Today, these three players are called the Magnificent Trio because they turned out to be "signings of the century."
If you have not heard about Toni Kroos, Luka Modric and Casemiro, I suggest you Google them fast. In fact, I will be attaching a YouTube video link at the end of this article for you to just get a glimpse of how pure talent is oozing from these Real Madrid superstars.
Right now, there isn't a midfield in the world of football that is as complete as this trio, despite age catching up with them fast. Despite the fact they have won all there is to win at club level together, they are still playing at a top level, evidenced by the fact they are still considered above other midfielders by any coach that takes over the helm st the club.
Casemiro was 23 when he was brought in as a senior team player, today he is 29 and will be 30 by February 23rd. Kroos was almost 24 when he was bought, today he is 32. Modric was 26 when he was bought, today he is 36 and will be 37 by September. You can see that these guys have been playing at the very top for an average 7-8 years since they were paired together for the first time under Benitez. They have made the midfield spots their own and refused relinquishing it to anyone; winning trophies after trophies ever since.
It is true that their power has waned now but they are still to be feared. All three are looking to bag another trophy again this season; most likely the La Liga and Uefa Champions League. The Super Cup matches will kick off soon and Real Madrid have got eyes set on that as well. Copa Del Rey trophy is also up for grabs.
As a Real Madrid fan, I feel we are really blessed with such talented players and I am so going to miss them playing together should one eventually retire, possible Modric, my best amongst them.
Below is the YouTube Video to clarify more. Enjoy!