A wise man once said; "Loyalty isn't Grey. It is black and white. It is either you are loyal or you are not". When it comes to Vinicius Junior of Real Madrid, the odds are pointing to a 100% loyalty from this Brazilian.

Last night against Valencia, Vinicius was forced to run into the sidelines and in front of him was the Real Madrid Crest. The Brazilian almost stepped on it but looked down immediately and was fast enough to jump over it and turned to make sure he didn't step on it. Damn, I was really wowed.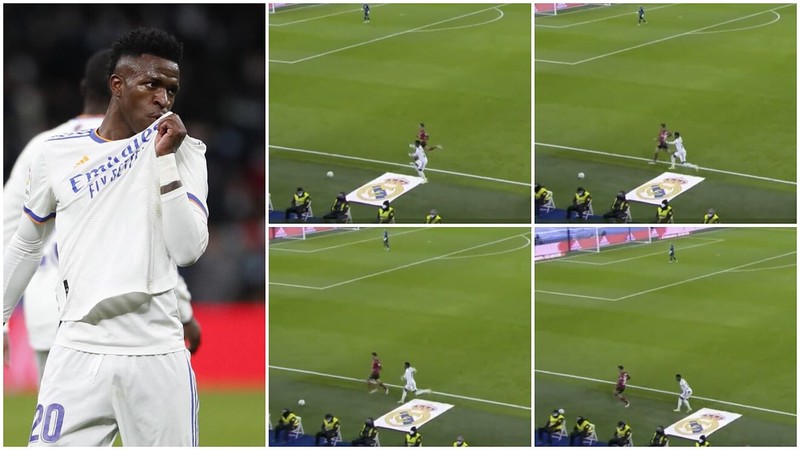 When Vinicius was asked later of his hopping decision, he said; "You kiss the badge, you don't step on it".
This is the same man that is amongst the least paid in the team despite amongst the best, if not the best. He has reiterated time without number that money will never be an issue between him and the club and his major concern is succeeding at the club. Damn, where can I find this kind of loyalty in the ladies around me.
Vinicius is having one of the best seasons of his Real Madrid career and is loved by fans and non fans of Real Madrid. He is the talk of the town lately and it is no surprise reasonable opponent fans are heaping praises on him.
His loyalty to the club is added to the wonderful performances he is dishing out this season and we are expecting a sit-down with the board to discuss his contract extension come end of season.
Real Madrid president Florentino Perez has made it clear that his Brazilian wonderkid is not for sale and you can bet the fans will have his head on a spike should they wake one morning and see Vinicius donning a shirt that isn't that of Real Madrid.